South American Business Forum in Argentina 2018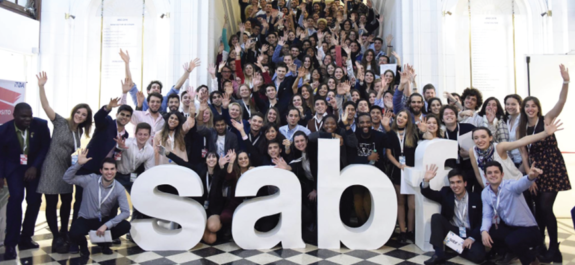 The SABF is an event that takes place annually in Buenos Aires for 3 days in August. Each year, 100 outstanding university students from around the world attend, along with 40 leaders from the academic, political and business fields.
The event deals with current world issues and particularly applicable to the reality of South America. They seek that through dialogue and interaction between these two participating groups, current and future leaders, we can contribute to the sustainable development of the region and the world.
The Forum brings together national and international leaders from the business, academic and intellectual spheres, who will share three days of dialogue with a group of 100 outstanding students from the whole world in order to build genuine values for a sustainable development. We believe that building values today will lead towards better decisions tomorrow.
WORTH
Three-day conference in Buenos Aires, Argentina
Meeting 100 participants from countries all over the world
Lectures by very important speakers
During the conference, the following expenses are covered:
FOODS during the days 3, 4 and 5 of August.
TICKETS to the SABF party on Friday, August 4th.In the case of participants from the interior of Argentina (outside of Buenos Aires) and from abroad, the costs of:
ACCOMMODATION TRANSFERS from the hotel to the different points where the activities take place.
ELIGIBILITY
Being born after January 1st, 1992.
Be a regular undergraduate or graduate student, or have graduated in 2017 or 2018.
Complete the application process before April 30th, 2018
DEADLINE: April 30, 2018
To apply and for more information visit here