Uppsala, Sweden Health Summit Journalist Grant
Uppsala Health Summit is an annual international arena for frank and challenging dialogue between 200 selected decision-makers, opinion builders and experts on how we can use knowledge from research and innovations for better health and healthcare globally. Each year we focus on one challenge to health and healthcare, based on inputs from partners and sponsors. Delegates come from policy making, healthcare, industry, civil society and academia.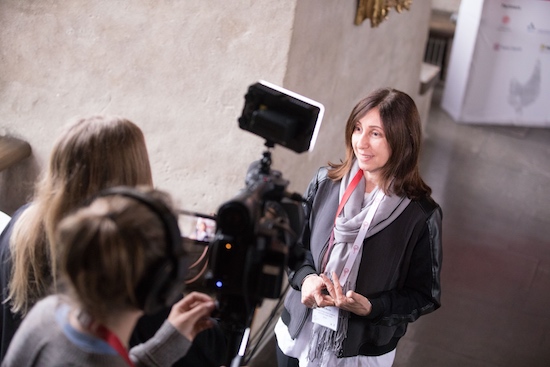 Uppsala Health Summit can cover costs for travel and accommodation for up to four journalists, enabling them to participate at Uppsala Health Summit 2018 on the theme CARE FOR CANCER. The grantees guarantee that they will attend the meeting but there are no obligations to cover the summit as such. This is an offer for journalists to deepen their insights of dilemmas and policy issues surrounding cancer treatments and care. At the Summit, the journalists will be able to connect with speakers and delegates from different sectors in different parts of the world.
How to apply
To apply, you need to send in the following documents:
A short PM, max 500 words, describing why you want to attend Uppsala Health Summit 2018
which parts of Uppsala Health Summit's agenda this year that are of particular interest to you
how you intend to use the knowledge and contacts gained during the Summit
if you are in the process preparing specific projects related to the focus for Uppsala Health Summit.
A short description, max 500 words of, previous works in related areas, attaching or linking to up to five relevant examples.
Describe financial conditions prevailing for your professional situation, explaining why you need to apply for a grant.
Send in your application, no later than April 6th, to Anneli Waara, Uppsala University's senior press officer, by mail: anneli.waara@uadm.uu.se.
Selection criteria
A selection committee is assigned consisting of press officers of Uppsala Health Summit partner organizations and is led by Anneli Waara, press officer, Uppsala University.
The following selection criteria will be applied:
How relevant is the area mentioned from an international health policy perspective?
How relevant is the area mentioned for the overall purpose of the Summit's theme?
Has the applicant demonstrated sufficient background experience, judged from previous work?
What other financial resources?
We reserve the right to determine the final number of grantees.
Timeplan
Last day for application: April 6th, Midnight CET
Announcement of grantees selected: TBD
Selected grantees will be informed by email. The communication will include information on how to book travel and accommodation.
For more information visit here.