EU Election Observer Mission Is Hiring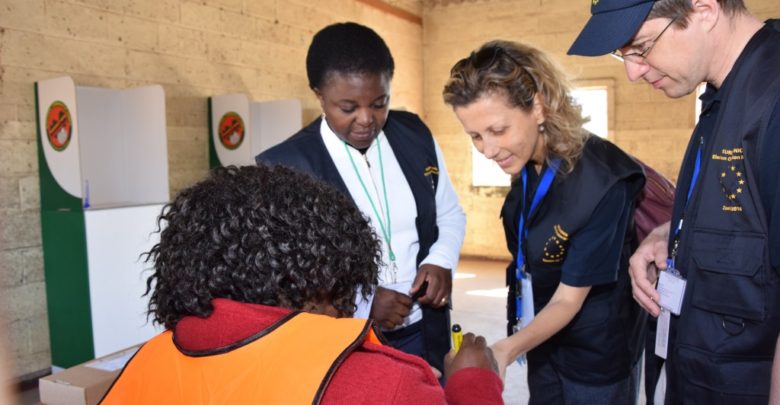 The European Commision is preparing to set up an EU Election Observation Mission (EU EOM) to observe the forthcoming Presidential, Parliamentary and Local Government Council Elections. AECOM has been selected to be the implementing Partner of the European Commision for this Project. In an effort to promote organizational excellence, AECOM seeks highly qualified individuals for the following positions:
➢ Chief Observer and Deputy Chief ObserverAssistant
➢ Election Analyst Assistant
➢ Political Analyst Assistant
➢ Legal Analyst Assistant
➢ Human Rights AnalystAssistant
➢ Media Analyst Assistant
➢ Press OfficerAssistant
➢ Observer Coordinator Assistant
➢ Data Analyst Assistant
➢ Media Monitors?
➢ Data Entry Clerks?
➢ Operators for Sec/Ops Room
➢ Long Term Observer Interpreters/Assistants
➢ Short Term Observer Interpreters/Assistants
The duty station for all positions will Harare except for the Observer interpreters who will be required for 10 regions: Harare, Mashonaland West, Mashonaland East, Mashonaland Central, Manicaland, Midlands, Bulawayo, Matebeleland North, Matebeleland South, Masvingo.
Applicants must be Zimbabwe national. The required education for all positions is University Degree in relevant field plus 5 years of progressively responsible experience at a national or international level in the related field. Fluency in oral and written English and strong computer skills are essential. Knowledge of electoral framework or prior EU EOM experience is an asset. The approximate assignment dates are June until the beginning of August included.
Please submit your CV to mail to: hr @eueomzimbabwe2018.eu
The deadline for submission is 13 June 2018.