University of Pretoria MasterCard Foundation Undergraduate & Postgraduate Scholars Program
The University of Pretoria (UP) in partnership with the Mastercard Foundation (MCF) is currently offering scholarships for high achieving African students interested in studying at undergraduate or postgraduate levels, commencing in January 2019.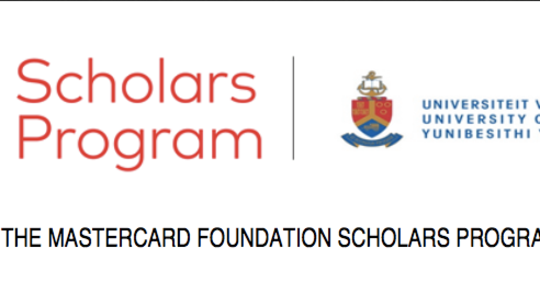 The Mastercard Foundation Scholars Program (MCFSP) targets academically talented yet economically disadvantaged young people in Africa who will contribute to the transformation of the continent through their knowledge, skills, attitudes and values evidenced by their leadership. Community service and internships are essential components of the Program.
The MCFSP offers a full scholarship to selected students who have been provisionally admitted to study towards an undergraduate or postgraduate degree at UP. Two thirds of these bursaries will be for postgraduate study and one third will be for undergraduate study. Graduates must return to their home countries on completion of their studies and give back to their communities.
Benefits:
If your MCFSP application is successful the Program will cover the following:
Full tuition fees
Accommodation in a UP residence
Meals
Books and printed material
A modest monthly stipend
Medical aid
Travel costs (one return trip for the duration of the study period)
Cost of one visa application for the duration of the study period.
Application Deadline: 15 September 2018
For more information visit here.