Zimbabwe International Women's Awards 2018 Nominees
Nominations for the highly anticipated 5th Zimbabwe International Women's Awards, more popularly known as 'The ZIWAs', opened last week.The ZIWAs were founded in 2013 to celebrate and recognise the unsung heroines in the Zimbabwean community not only in Zimbabwe but also across the globe, who are making strides in their respective fields.
It was a tough job to shortlist this year but thanks to our esteemed panel, here are your final ZIWA Queens. They come from Zimbabwe, The UK, The US, South Africa, Spain, Australia and even Bermuda people!This year's event will be held on 27 October 2018 in Nottingham, UK and to celebrate 5 years of ZIWA excellence and collaboration, the night will follow the theme 'ZIWA: Our Legacy'.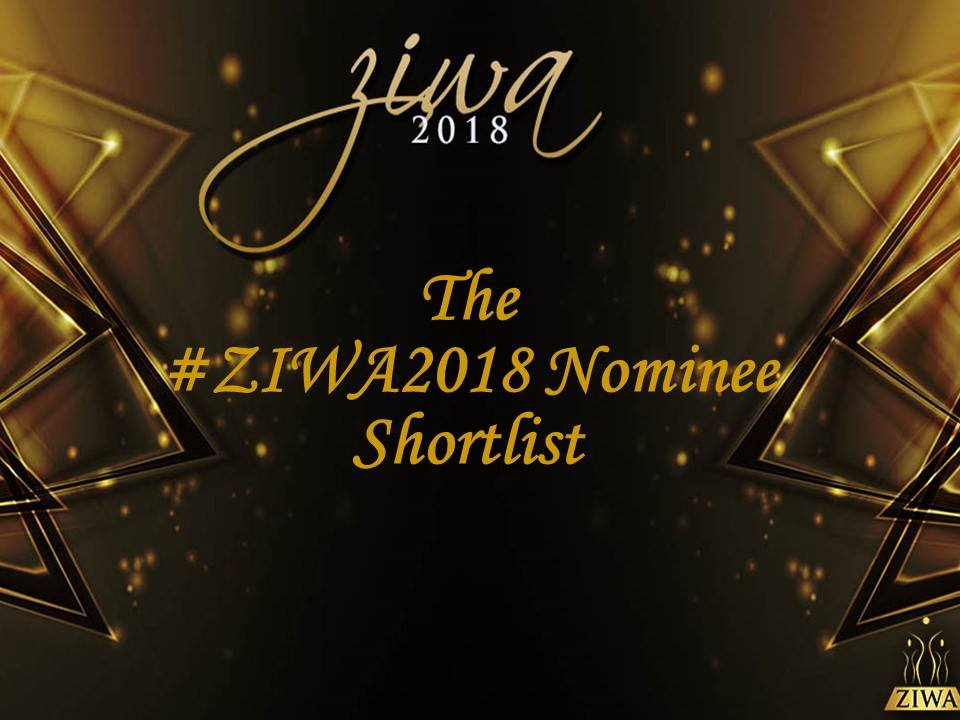 Here they are:
Leading Artist
Fungai Marima – UK
Janet Siringwani Nyabeze -ZIM
Mavis Tauzeni – ZIM
Tatenda Magaisa – ZIM
Helen Teede – ZIM
Best Author
Novuyo Tshuma – US House of Stone
Tabi Mahlangu – UK Fun, Friendly Family Meals
Yvonne Mtengwa – US Reinvented: Challenging insecurity to live authentically through faith
Panashe Chigumidza – SA These Bones Will Rise Again
🔸Best Blogger
Ameera Murad Ameer – ZIM Kicking It With Mimi
Mutsa Mwale – ZIM Strictly Chic Me
Princess Tafadzwa – BER
Abigal Munodawafa – ZIM That Zimbo Mom
Fitness Bae International – ZIM
🔸Community Champion Award
Rumbi Mukoyi – UK
Nathalie Minya – US
Tariro Chideya – ZIM
Agatha Chiseya – ZIM
Doreen Khumalo & Hlengiwe Lindani Sibanda – US
🔸The Entrepreneur's Award
Jesca Mukora-Tembo – US
Cynthia Sithole-Bizure – ZIM
Danayi Madondo – ZIM
Delight Mapasure – UK
Rufaro Govere – ZIM
Julie Makombe – UK
🔸The Future of Fashion Award
Yvonne Ndava – UK Yvonne Yvette
Sandra Chinogurei – UK Sandylou Bridal
Rose Collins – UK – Rose Collins Millinery
Joyce Chimanye – ZIM Zuvva
Mercy Nyamangwanda & Matipa Mutsemi – US EnnYe
🔸Most Inspirational Woman
Dr Faith Nyamukapa – ZIM
Dr Moleen Madziva – US
Zodwa Mkandla – ZIM
Mags Mutizwa – US
Julie Condliffe – UK
🔸Woman in Media Award
Kim Jayde Robinson – SA
Thembiso Mawema – US
Rudo Gunduza – ZIM
Christine Mwaturura – US
Grace Mutandwa – ZIM
🔸Notable Musician
Tamy Moyo – UK
Jackie Queens – SA
Janet Manyowa – ZIM
Tina Masawi – SPA
Shungudzo Kuyimba – US
🔸People's Choice Award
DJ Ru – UK
MC Biggaz and MC Smallers – UK
Ndeipi Mudiaspora – US
LexyRue – ZIM
Madam Boss – ZIM
🔸Rising Star Award
Samantha Kafesu – UK
Amanda Nkomo – UK
Abbianca Makoni – UK
Pelagia Nyamayaro – UK
Tanaka Dube – UK
🔸Outstanding Sportswoman
Leigh Anne Young – ZIM
Grace Chirumanzu – UK
Chipo Spiwe Mugeri – ZIM
Margaret Bangajena – ZIM
Emily Jones – ZIM
🔸Women's Collective
Rise N Shine Trust – UK
Qoki Zindlovukazi – UK
Women Empowerment Foundation Southern Africa – ZIM
Women Filmmakers of Zimbabwe – ZIM
Proweb Forum – ZIM
To vote please visit: https://www.ziwaawards.co.uk/voting