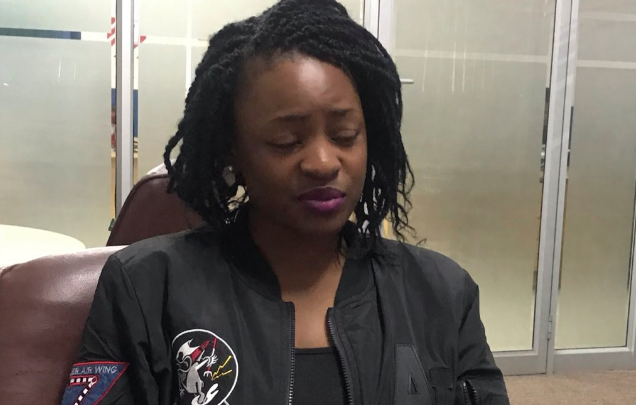 Valentine's is a day that celebrates the essence of love. It is an occasion that is characterized by buying of gifts and exchange of heartfelt messages between lovers. Romantic gestures are usually the order of the day on valentines day. Most hotels, lodges and entertainment spots have already started giving valentine's day specials in a bid to ensure that people live up to the code of the day.
In the spirit of valentine's day, a young lady by the name of Lorraine Suyo posted a video in which she jokingly dared men to ask her out before valentines day. In the video, she begs men to take notice of her as valentine's day is fast approaching without her having a partner.
The video has gone viral and has been met with mixed reactions. Whilst most people have accepted the video as a valentines prank others have heeded it as a mating call by a sexually starved young woman.
The video has made such a huge impact to the point that other male social media users have made a reincarnate of the video alas asking ladies to break up with them before valentine's day as they are broke.
Yvonne has bemoaned how the video has destroyed her life. She was briefly dismissed from work and was reinstated following a public outcry. Since the ndinyengeiwo video post, lustful men have allegedly swarmed Yvonne's inbox proposing to the Harare based girl.
The irony of the matter, as she alleges, is that she was simply having a lighter moment and decided to record it but people misunderstood her intentions and blew the whole incident out of proportion.