Education
Uproar over bullying at Waddilove school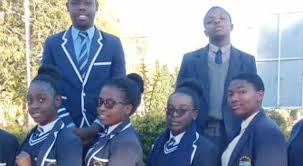 A recent video of two senior students assaulting a junior has caused an uproar on social media. The incident is reported to have occurred at Waddilove school. The heartbreaking video shows two boys who have been said to be A level students assaulting a junior student for allegedly failing to wear a mask. In a recent social media post, it has however been confirmed that the two bullies have been suspended and will not be sitting down for exams at the school.
The incident has set tongues wagging. Waddilove school is no newcomer to such bullying scandals. Several incidents have been reported in previous years and yet the situation remains unchanged. Bullying in schools has at times resulted in a tragic turn of events such as the young student who drowned at Prince Edward school a few years back during a bullying encounter.
Social media users have vented anger at the uncouth behaviour of the two senior students. Parents have expressed their fears at leaving their precious kids at such schools. The video seems to be recent given that this assaulting the poor kid accuse him of not wearing a mask. It follows that the covid pandemic is also recent.
Although there is a covid induced lockdown, exam classes have been given the green light to write their final exams.