Biz
Boity Thulo To Launch BT Signature beverage in Zimbabwe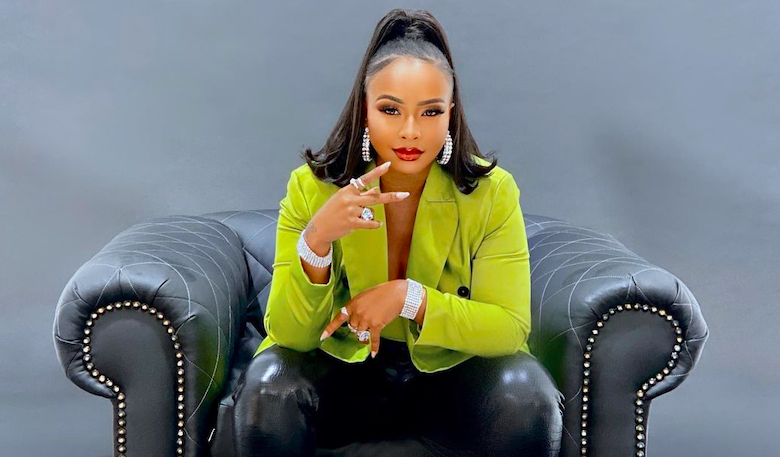 South African media personality and entrepreneur, Boity Thulo, recently took to her Instagram account to share her excitement about the debut listing of her beverage, BT Signature, in Zimbabwe. In the post, she also revealed that she would be celebrating the launch in Bulawayo at the Cotton Kraal, an event venue known for its stunning sunsets.
Thulo's post read, "BULAWAYO 🇿🇼 I can't wait to celebrate with y'all at @cottonkraal #BulawayoSunsets as @btsignature makes its debut listing in 🇿🇼! I'm so excited to see my baby grow, and I can't wait for y'all to experience @btsignature 😍😍🤗🤗 🍑🍑 🥂🥂 See y'all this Saturday! 💃🏾💃🏾💃🏾😃😃😃"
BT Signature is a range of alcoholic and non-alcoholic beverages is light and delicate, bursting with aromatic flavour to provide a premium taste that's as delicious as it is refreshing. that Thulo launched in 2020, and it has been well received by consumers in South Africa. The launch in Zimbabwe marks the expansion of the brand into new territories, and Thulo could not be more excited to share her product with her Zimbabwean fans.
Thulo's post has been met with an outpouring of support from her followers, many of whom have expressed their excitement about the launch and their admiration for Thulo's entrepreneurial spirit. Thulo has always been vocal about her desire to empower women and promote self-love and confidence, and her success with BT Signature is a testament to her dedication to these values.
The launch of BT Signature in Zimbabwe also represents an exciting new chapter for Thulo, who has been expanding her business interests in recent years. In addition to her successful media career, Thulo has also launched other ventures, including a haircare range and a line of athleisure wear.
Thulo's post is a reminder that hard work, dedication, and a passion for one's craft can lead to great success. As Thulo continues to build her brand and inspire others with her message of self-love and empowerment, her fans in Zimbabwe and beyond will undoubtedly be watching her journey with great interest.