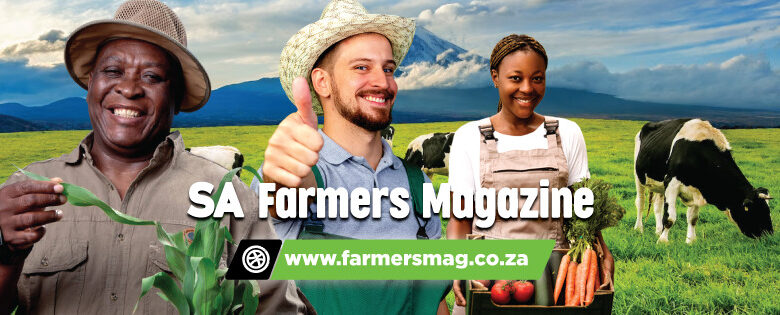 Nine80 Digital Media, a leading digital media company, has recently announced the launch of its new digital farming magazine called "SA Farmers Magazine." This innovative publication aims to provide aspiring and small-scale South African farmers with comprehensive information and resources related to plant cultivation, animal husbandry, farming news, expert tips, advice, and valuable insights on infections and diseases. The magazine can be accessed through the domain www.farmersmag.co.za.
With agriculture being a crucial sector contributing 2.6% to the country's GDP and recording a significant increase in economic output in the third quarter of 2022, the launch of "SA Farmers Magazine" comes at an opportune time. The publication aims to address the growing need for accessible and reliable information in the agricultural industry, supporting farmers in their journey to contribute to the nation's food security and economic growth.
Bruce Dube, the Managing Director of Nine80 Digital, expressed his excitement about the launch of the new publication. He stated, "We are thrilled to finally introduce a digital farming platform that we believe will provide immense value to aspiring and small to medium-scale farmers. Our goal is to empower them with the knowledge and resources they need to succeed in their agricultural endeavors."
"SA Farmers Magazine" will serve as a comprehensive resource hub for farmers, covering a wide range of topics related to crop cultivation, livestock management, and the latest farming techniques. Readers can expect informative articles on various plant species, including tips on planting, irrigation, fertilization, and pest control. The magazine will also feature in-depth guides on animal care, covering aspects such as breed selection, nutrition, disease prevention, and veterinary care.
Recognizing the importance of combating infections and diseases that can significantly impact farming operations, the publication will provide valuable information on identifying, managing, and preventing common agricultural ailments. By offering insights from experts in the field, "SA Farmers Magazine" aims to equip farmers with the necessary knowledge to maintain healthy and thriving crops and animals.
The digital format of the magazine ensures easy accessibility for farmers across the country, irrespective of their location. The online platform also allows for dynamic content delivery, enabling readers to engage with interactive features, videos, and additional resources to enhance their learning experience. Farmers can access the magazine on any device with an internet connection, making it a convenient and user-friendly resource.
As Nine80 Digital Media expands its presence in the agricultural sector, the launch of "SA Farmers Magazine" demonstrates their commitment to supporting the growth and development of South African farmers. By providing a reliable and comprehensive digital platform, the company aims to bridge the information gap and contribute to the success of aspiring farmers in South Africa's agricultural landscape.
In conclusion, "SA Farmers Magazine" by Nine80 Digital Media is set to revolutionize the way aspiring and small-scale farmers access information and resources. With its comprehensive coverage of farming topics, the publication is poised to become an invaluable tool for farmers across South Africa. As the agriculture sector continues to thrive and contribute to the nation's economic growth, the launch of this digital magazine will undoubtedly aid in the empowerment and success of farmers in the pursuit of their agricultural dreams.