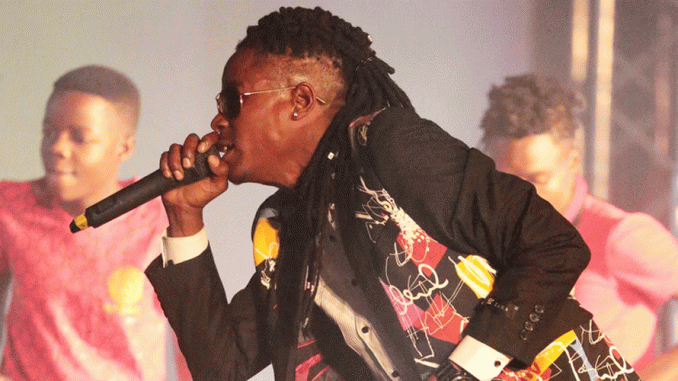 Controversial Zim dancehall artist Souljah Love says while man of the moment Enzo Ishall is receiving wide airplay, he remains the father of Zim dancehall. In an interview with power fm dj merciless Souljah Love says while many have been drawing comparisons, Enzo Ishall acknowledges his prowess.
In the humorous interview Souljah Love says while Enzo Ishall is "kanjiva", he is an ostrich. The Zim dancehall kingpin further gives credit to the work being done by Enzo Ishall who last year hogged the limelight with the track titled kanjiva. While other artists having exhibiting a form of dominance on the local music scene, the popular musician has vowed to return to the top following a turbulent period in which he broke up with wife Bounty Lisa as well as having to fight illness.
In an interview with power fm Souljah Luv promises fireworks in 2019,"There have been ups and downs and that is what life is like, I am still trying to put things together, the real Souljah Luv people know is about to conquer again, 2019 is a different thing, I am still ready to go the sky is the limit".
There had been many remarks to the effect Souljah Love was past his prime but the artist responded by outlining the need to rest. Souljah Love says his absence can be compared to that of a doctor who also needs some time to rest and refresh. The Zim dancehall star further takes a swipe at critics who only see his shortcomings yet overlook his good deeds.