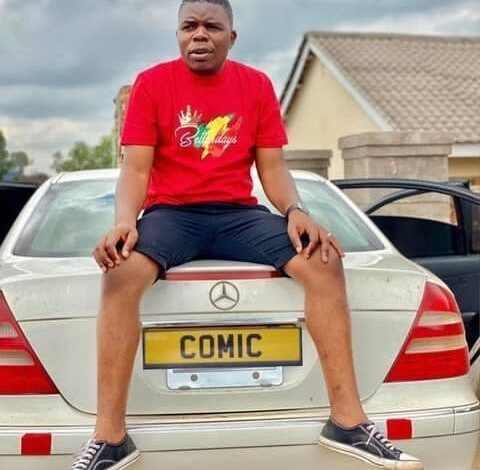 Comic pastor has started his year in style. The hilarious comedian has just bought himself a brand new set of wheels. Comic pastor posted pictures of his new mercedes benz and seems not to be getting enough of it.
While this year has begun on a sad note for some with the current covid pandemic as well as a tough economic situation, comic pastor seems to be doing very well. He is clearly reaping the benefits of hard work and optimum use of his God given talent. Comic pastor is usually not one to show off his accomplishments but he could not resist showing off his new merc.
Comic pastor is well known for his chilled and laid back character. He can crack a hilarious joke while putting on a serious face mch to the amusement of his fans. He has also been commended for standing up for himself. He is not scared to throw shade at high profile figures and politicians. Although he has been arrested several times for taking a dig at political figures, this comedian has remained pretty much in the game. Comic pastor has also partnered with several other artists including Lorraine Guyo and Gonyeti. He has appeared on various music videos including Jah Signal's Tsime.
Comic pastor is a brand ambassador for several companies. The comedian is famous for his online comic awards. Comic pastor clearly deserves to spoil himself with such a luxurious gift. Social media users were full of compliments and congratulatory messages.