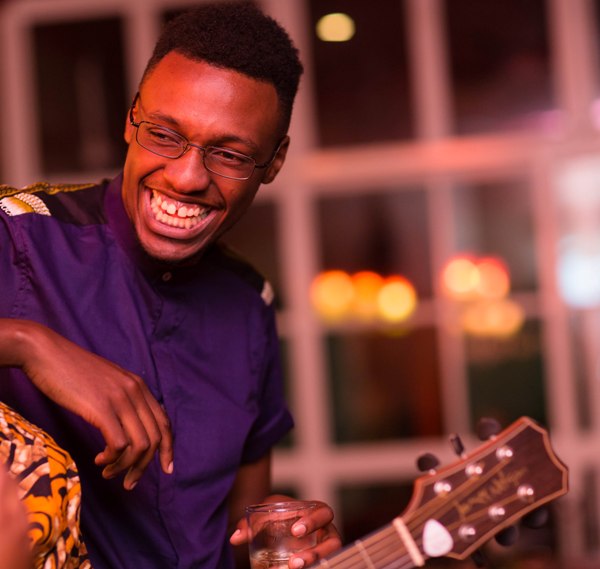 Reverb7 is an all rounder media personality. One of the first Zimbabwean House DJ and producer. With a rising music career and endorsements coming from all corners, we spoke to the young about his future plans and his dream collaborations. Here's what he had to say.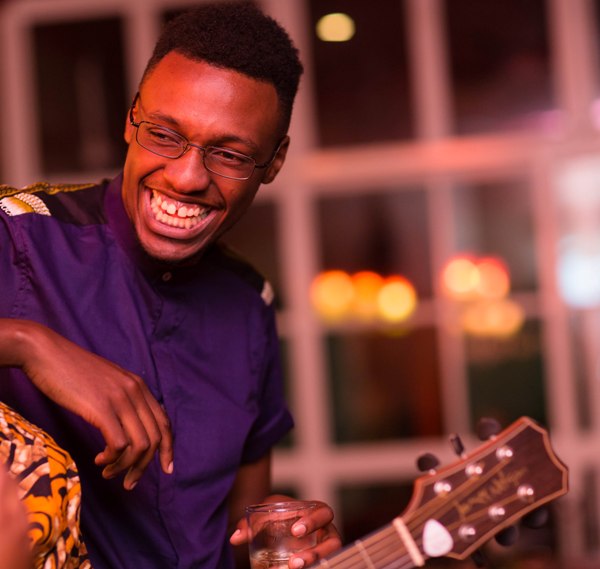 Q: In a nutshell, how would you best describe Reverb7?
A: A normal tall guy, with a passion for music!
Q: How did your musical journey start, what sparked it?
A: It started off as a joke, during my form 4 break, I worked on a silly album that had nothing to do anything really, but I enjoyed the experience so much, that I decided to take it seriously, and began recording and producing a gospel rap album. I have no idea where that album is right now, but I'd love to hear it again.
Q: Do you still produce gospel music, why the change to House music?
A: I do produce gospel music. In fact, some of my songs are actually gospel songs, people just don't know it. For example, You Found Me with Fungai Nengare is a gospel song. I have more gospel songs that I'm working on, I've been thinking of making a gospel house album and calling it "The Lord's House," I still need to pray on it though. I changed to house music because I fell in love with the genre. Hip hop was getting too vulgar for my liking. House music is generally clean, and simple in its own way. All sub-genres have something to offer, like you can relax to deep house and turn up to the more commercial stuff.
Q: How did it feel hearing your first song on radio for the first time?
A: It was amazing! I felt like I had made it. The first song of mine to get played on air was "Can You Feel It" which featured Simba Tagz. It felt like a dream, I was a little dissappointed when the DJ said "… and that's a new song from Simba Tagz.." lol, but since then I've gotten used to DJs not always mentioning me, I'm just happy to be getting the airplay.

Q: What are some of the challenges you face as a producer and house DJ in Zimbabwe?
A: In terms of producing, it's difficult finding inspiration. And when you do have inspiration, it's difficult to find electricity lol. Just kidding, the only challenge is working with artists that I'm not used to working with, or who aren't used to working with me, dialogue can go on for ages. As DJ, I'd love to play house music all day, but there is more demand for other genres such as hip hop, dancehall and afro beat, so I have to play everything. I do enjoy my house sets though. Keeping up with what everyone is listening to is also a challenge.
Q: How is the house audience compared to hip hop and other genres, do you sometimes find yourself playing hip-hop to get people going?
A: Yes, like I mentioned earlier, as a DJ, you will have to play everything. But there is a growing appreciation for house music now, which excites me.
Q: What keeps you at it, where do you draw inspiration from?
A: I have a passion for music. It's the greatest feeling in the world to watch people enjoy the music you are playing. It's nice to get paid for what I enjoy doing, but I honestly do it for the smiles on people's faces when you play their songs.
Q: Which Zimbabwean house DJ's and do you think are on top of their game right now?
A: Wow, there are too many to mention. A lot of them are underground and not as popular as others, but I respect so many of them. DJ's/artists like The Deep Legends, The Djembe Monks, The Movement, Rob Macson, Jason LeRoux, Wildfire DJ, Vion, DJ V, Rax, T Bass, the list goes on…
Q: What's the ultimate dream for you as a DJ and producer?
A: I'd love to perform my music with my fellow artists at stadiums and festivals.
Q: Who is your dream collaboration locally and internationally?
A: I've already worked with my dream collabos locally, but you can expect more music from us. Internationally, I'd love to work with Emeli Sande.

Q: What can people expect from Reverb7 before the end of the year, what are you currently working on?
A: I'm working on a number of projects. I'm working on Friends Season 2 and my solo album, 5 Minutes Later, and a collaborative album with Sithelo. I'm also doing some work with Tina Masawi, O-25, Adiona Chidzonga, Courtney Rusike and Fungai Nengare. I'm not allowed to talk about the rest of the stuff I'm working on.
Q: Where do you see yourself in five years?
A: Lol, it's hard to say. Hopefully I'll still be enjoying the music and performing.
Q: Would you encourage a young DJ starting out to pursue it in Zimbabwe?
A: Yes, definitely. I would encourage young DJs to start here, from the ground up. Learn the tricks of the trade, grow, develop your own style. And it's not easy to get a lot of gigs in Zimbabwe, they keep going to the same names. Those DJs earned their stripes. Earn yours. Do your own events, create your own hype. It's not easy, but when it works out, it will be worth it.
Q: What's the one rule you live by?
A: Be kind to everyone and treat them fairly, they will do the same for you. #NDNM
Q: What's your advice to the youth of Zimbabwe?
A: Stay in school, and follow your dreams, that will result in the toughest years of your life, but soon everyone will understand, and the rewards will be well worth it. Live life to the fullest! Be safe.
Q: Your job seems like a lot of fun, what do you do to relax if you relax at all?
A: I listen to music lol. I actually try to give myself a break from music sometimes. I like to watch soccer. I'm an Arsenal fan, I don't if the stress that comes with that can be considered relaxing lol.
Q: Where can your fans reach you?
A: MY supporters can easily get access to me via my social media pages. @reverb7 on twitter, instagram, and snapchat. There's also the facebook fan page, facebook.com/reverb7. Also, feel free to email me at [email protected] and check out my website, www.reverb7.net. If you happen to bump into me, please to say hi!