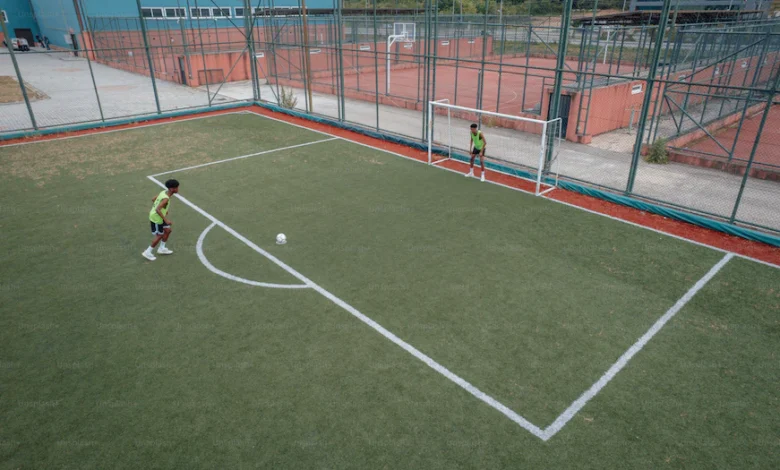 Football is the biggest and most popular sport in the world today. There are over 3 billion fans around the globe that tune in to watch the latest football matches, tournaments, and analyses. The game is beloved on all of the major continents, including Africa. African countries tend to have a deep passion for football. Among the most passionate are the football fans that reside in Zimbabwe.
Football in Zimbabwe
The sport reached Zimbabwean shore in the late 1880s. British settlers brought the game from Europe, and the locals observed them play. However, it wouldn't be until the 1920s that the first black Zimbabwean football club was established.
Nine years later, Zimbabwe had already established a national football team. The goal was to play against the visiting English Amateur team. By the mid-40s, Zimbabwe had already played their first, full international competition against Rhodesia.
Today, football in Zimbabwe is under the authority of the Zimbabwe Football Association, or ZIFA. The association handles any and all football dealings. Betting on football is also quite popular in Zimbabwe today. Online sportsbooks that host live bet soccer events are legal, and quite popular in the country. However, online sports betting is relatively new. So, in this article, we would like to discuss how you can bet on football in Zimbabwe.
Are Online Sportsbooks Legal?
The first thing to clear up relates to the legal issues regarding gambling in Zimbabwe. Namely, is sports betting legal in the country? The answer is yes. Land-based sportsbooks are explicitly legal in the country. Meaning, you can easily head into a sports betting establishment and place a bet on any of the popular football leagues, local or foreign.
However, this article relates to online sportsbooks. So, can a Zimbabwe-based punter access online sportsbooks? The answer is yes. Zimbabwe has no laws regarding online sports betting. However, the authorities treat online sportsbooks as if they were explicitly legal. As long as you follow gambling/sports betting protocols, you should have no problem placing bets at online sportsbooks.
Now that we are certain that sports betting is legal, both online and offline, let us go over a brief explanation on how to pick the best sportsbook.
How to Pick the Best Sportsbook?
The first decision you have to make is whether you want to go for a local sportsbook, or an international one. There are pros and cons to either route. For example, local sportsbooks will likely cover a lot of Zimbabwe-based football events a lot more thoroughly. However, international betting sites are a lot more reputable, and probably reliable.
Whatever you decide to do, there is one thing you need to keep in mind. Always look for a licensed sportsbook. Licenses are issued by Gambling Commissions, whose goal is to test bookies and ensure everything is on the up and up. The most reputable licenses come from European Union countries, Great Britain, and Caribbean nations, most notably Curacao.
How to Pay at Online Sportsbooks
The most common way to pay online sportsbooks is through credit or debit cards. Card-based payments are quite popular, however, they are not the only option you have. Another incredibly popular option are e-wallets. In fact, most online gamblers from Europe or the States prefer using e-wallets, as this option offers more anonymity.
In 2023, many sportsbook have also begun accepting crypto-based deposits, and it is going quite well for them indeed. The most popular cryptocurrencies when it comes to sports betting are Bitcoin, Ethereum, Tether, Dogecoin, Litecoin, Ripple, and Bitcoin Cash. However, it is worth noting that crypto betting is just as volatile as crypto trading. So, if you are a newbie to both, we would advise you to try a different route.