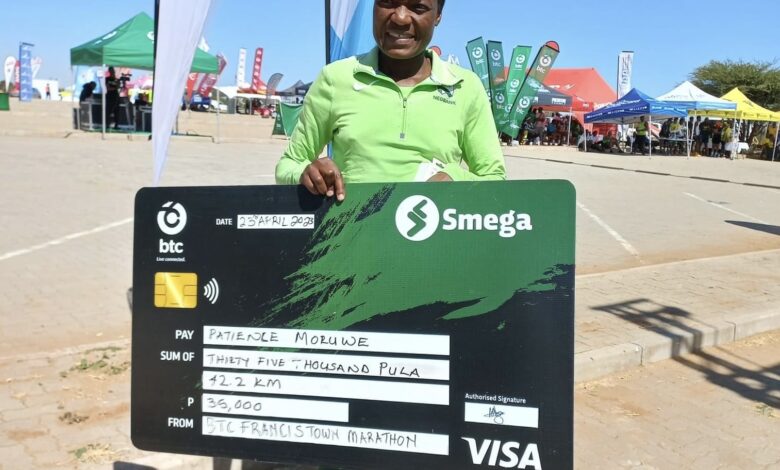 Patience Moruwe of Zimbabwe 🇿🇼 Makes History with Her Victory in the BTC Francistown Marathon Women's Title, Finishing at 2 Hours and 49 Minutes
On a bright and sunny morning in Francistown, Botswana, history was made as Patience Moruwe crossed the finish line, victorious in the women's category of the highly anticipated BTC Francistown Marathon. Moruwe, a talented long-distance runner from Zimbabwe, put on a remarkable performance, showcasing her exceptional endurance, speed, and determination, and finishing the race with a remarkable time of 2 hours and 49 minutes.
The BTC Francistown Marathon, an annual marathon held in Botswana, is known for attracting top athletes from around the world. This year's event was no exception, with participants from various countries vying for the coveted title. However, it was Moruwe who stole the show with her outstanding performance, earning her the well-deserved title of the women's champion.
Her dedication and talent did not go unnoticed, and she soon started participating in national and international races, representing Zimbabwe with pride. Over the years, Moruwe has competed in various marathons and road races, consistently improving her performance and setting new personal bests.
Her victory at the BTC Francistown Marathon is undoubtedly one of her most remarkable achievements to date. Crossing the finish line in just 2 hours and 49 minutes, Moruwe displayed her incredible speed and endurance, leaving her competitors in awe. Her strategic approach to the race, coupled with her mental toughness and physical prowess, allowed her to maintain a consistent pace throughout the marathon, ultimately securing her the top spot on the podium.
Moruwe's victory at the BTC Francistown Marathon is not only a personal achievement but also a source of inspiration for aspiring athletes, especially young women, in Zimbabwe and beyond. She has broken barriers, shattered stereotypes, and proven that with determination, resilience, and hard work, one can overcome any obstacle and achieve greatness.
As she basks in the glory of her victory, Moruwe has her eyes set on even greater achievements in the future. She plans to continue training, competing, and representing Zimbabwe in international competitions, with the ultimate goal of participating in major global sporting events such as the Olympics.
Moruwe's success story is a testament to the power of perseverance and the importance of chasing one's dreams relentlessly. Her victory at the BTC Francistown Marathon is a proud moment for Zimbabwean sports and a shining example of the remarkable potential that lies within African athletes. As she continues to make her mark in the world of long-distance running, Moruwe's legacy as a trailblazer and role model will undoubtedly inspire generations of athletes to come. Congratulations to Patience Moruwe on her well-deserved victory at the BTC Francistown Marathon!