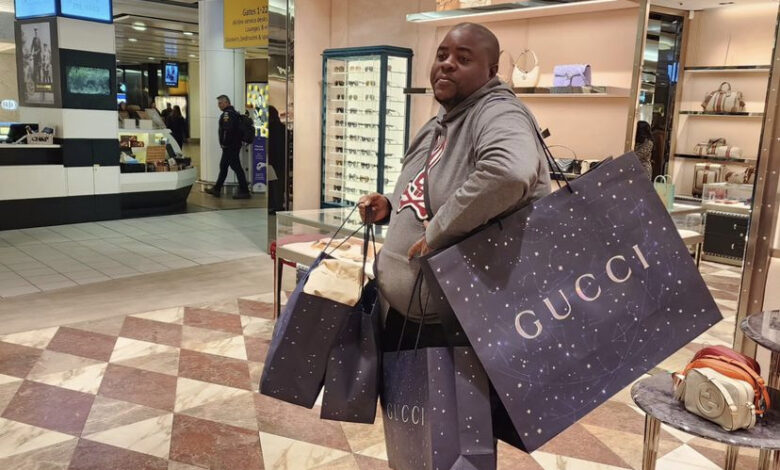 Zimbabwean businessman and socialite, Sir Wicknell, known for his luxurious lifestyle and extravagant displays of wealth, has once again set social media abuzz with his latest acquisition – a ROLEX Sky-Dweller 42 Champagne watch. The flamboyant entrepreneur took to his Instagram account to showcase his latest timepiece, leaving his followers in awe of his opulence and penchant for high-end luxury items.
The ROLEX Sky-Dweller 42 Champagne watch is a statement piece known for its exquisite design and unparalleled functionality. Made with 18k yellow gold, the champagne-colored dial of the watch exudes elegance and sophistication, while the Oyster bracelet adds a touch of class. The watch features a dual time zone function, an annual calendar, and a 72-hour power reserve, making it not only a fashionable accessory but also a practical timekeeping companion for the globetrotting businessman.
In true Sir Wicknell fashion, he spared no expense in showcasing his latest acquisition on social media. He posted a series of photos and videos, flaunting the ROLEX Sky-Dweller 42 Champagne watch from various angles, and even shared a close-up of the intricate details of the watch face. The captions were filled with excitement and admiration for the watch, along with hashtags such as #luxurylifestyle, #timeisprecious, and #watchlover, further emphasizing his appreciation for the finer things in life.
This is not the first time Sir Wicknell has taken to social media to flaunt his lavish lifestyle. The businessman is known for his extravagant displays of wealth, which include luxury cars, designer clothing, and exotic vacations to some of the world's most exclusive destinations. He has a large following on social media, with fans and admirers eagerly awaiting his next extravagant purchase or indulgent escapade.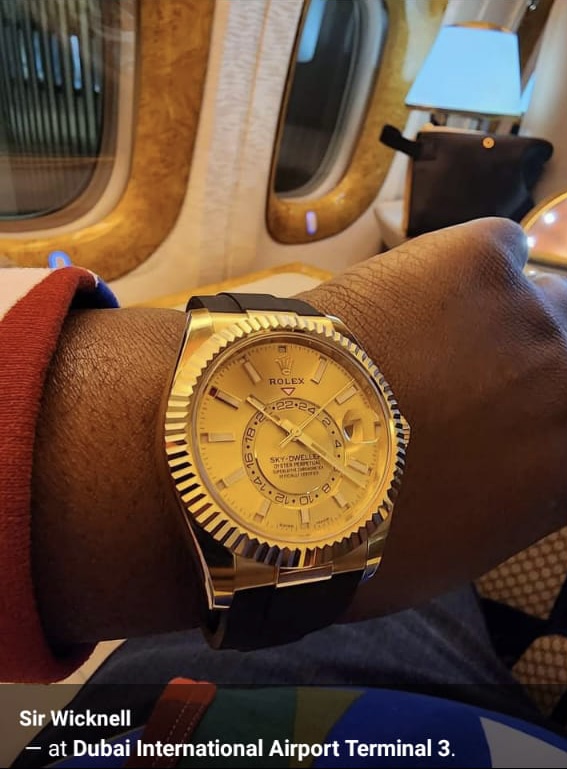 While Sir Wicknell's flamboyant displays of wealth have garnered both admiration and criticism, there is no denying that his latest acquisition, the ROLEX Sky-Dweller 42 Champagne watch, is a masterpiece of craftsmanship and luxury. The watch, with its intricate design and advanced features, is a symbol of success and achievement, and Sir Wicknell's penchant for high-end timepieces is a reflection of his entrepreneurial spirit and drive for excellence.
As a successful businessman, Sir Wicknell is know for his extravagant displays of wealth on social media have also gained him a significant following, and he is often seen rubbing shoulders with celebrities, politicians, and high-profile individuals. Through his social media presence, Sir Wicknell has become a prominent figure in Zimbabwean popular culture, known for his lavish lifestyle, larger-than-life personality, and unapologetic pursuit of success.