Sport
Nakamba named in the top 5 defensive midfielders in EPL.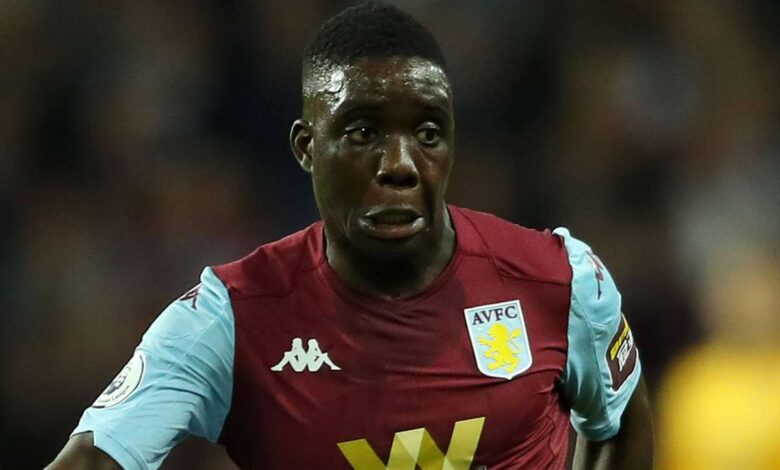 He has been linked to a few moves away. However do Villa really want to see the back of Nakamba? In the post-season breakdown of Aston Villa players, Marvelous Nakamba is someone who flies under the radar a little bit – despite his general importance to the team.He didn't score important goals, he wasn't a regular starter post-lockdown, and he wasn't involved in many critical moments.
Like a few Villans, he arrived with the backing of an entire nation – with Zimbabwe taking the claret & blue to the heart following his transfer from Club Brugge to Villa. There were big expectations for Nakamba, but realistically how impressive can a player be if they have a limited role? Nakamba's is to win the ball and play it out – not gain the headlines.It's a job he did very well – the former part – according to this collection of defensive data by Breaking The Lines which ranks Nakamba in the top-five ball-winning defensive midfielders in the Premier League (who have played at least 1500 minutes) behind Declan Rice, Phillip Billing, N'Golo Kante and Wilfred Ndidi. Was it a bad season for Nakamba then? By no means. The tough-tackling midfielder emerged as an early star during the tough first portion of the season and even earned a spot on some highlight reels thanks to a crunching challenge in the League Cup final against Manchester City.He's rather unique in this Villa side as well.
The early stages of the season saw Nakamba singled out as a top performer and crucial to the side.According to Statsbomb, the Villa had given ' Marvelous Nakamba a thankless job, and he's doing it admirably '. With Dean Smith admittedly going 'gung ho' – Villa's defence was exposed and Nakamba flourished in doing his best to fight fires. Villa didn't always win or draw, but Nakamba did a good job. What was that job? To sit back and break up the play. It was very clear that the midfielder was doing the heavy lifting for the side's defence and midfield – something which likely made him a focus of opposition analysis briefings.Any praise of Nakamba is met by with valid criticism – a yin/yang balance. While Nakamba is good at winning the ball – there are questions about his ability to keep the ball safe – and provide the same support as Douglas Luiz. That's clear in comments about his passing. There are plenty of caveats that we need to place in mind when we consider passing success.
NakambaFor instance, it's easier for some players in certain positions, and certain roles, to complete passes as their passing may be less riskier than other positions. For example, recycling possession by passing sideways to build pressure should, in theory, be easier, and less of a risk, than trying to angle a through ball into a rushing attacking player. More often than not, certain roles – your defensive midfielder – will be attempting much more of the former and perhaps fewer of the latter.