Sport
Samson Choruwa's heartbreaking story leaves soccer fans teary eyed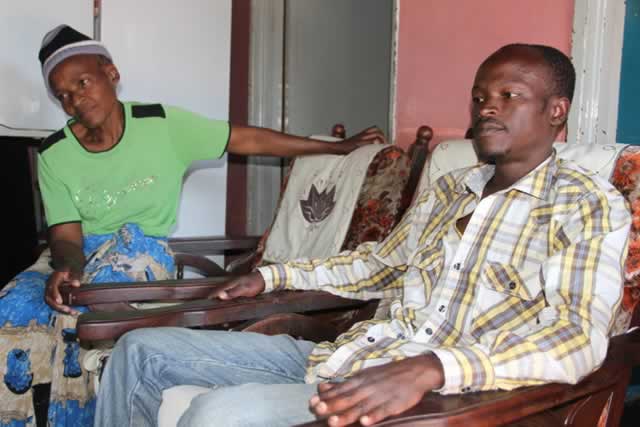 Former Dynamos and Warriors player Samson Choruwa has earned himself a multitude of sympathisers after a recent interview saw him narrate an ordeal of how a promising football career ended in agony.
Choruwa who began his football journey in Glen View before enrolling at Churchill High School emerged as one of the country's brightest prospects at the turn of the millenium. After guiding Churchill Boy's High School to glory in the Coca Cola tournament, Choruwa appeared at threshold of greater achievements when he rose to become a key player in the kidznet project which wa then coached by Moses Chunga.
In a no holds barred inteview flighted on popular facebook channel Zim Soccernet the ex-dembare player narrates how a fateful day in Masvingo is what led to the end of a very bright looking career following a double legged challenge by Godfrey Dondo.
Despite attempts to go on a recovery path Choruwa laments the lack of support from Dynamos despite having been injured while turning out foe the glamour boys. In the interview Choruwa highlights having been dumped by his club soon after the injury to the extent of having to find transport home followin the clubs refusal to ferry him to his parents Glen View home. The ex-dembare player who was popularly known as "sister" owing to his femine sounding voice highlights several offers by well wishers to have his injury treated only for dembare to ruthlessly dismiss anyone that sought to "steal" their player. According to Choruwa Thomas Mapfumo at one stage sought to assist Choruwa, but after a group of thugs were sent to freighten Choruwa's sympathisers there ended being no help in sight.
Almost two decades after Choruwa's horrific injury, football fans have lamented how dembare neglected such a very bright prospect that was likened to the legendary Peter Ndlovu during his peak. After it emerged the injury which ended Choruwa's career often gives him sleepless nights, fans are now clamouring to play a role in assisting Choruwa.
Following call's for the setting up of some sort of fund to assist Choruwa, Alois Bunjira took to facebook outlining plans to set up a fundraising initiative which will give football enthusiasts an opportunity to assist Samson Choruwa.
Samson is one of many footballers to have seen their careers cut short by injury with the likes of Francis Madziva and Desmond Maringwa a few examples of player's whose careers were ended by injury.