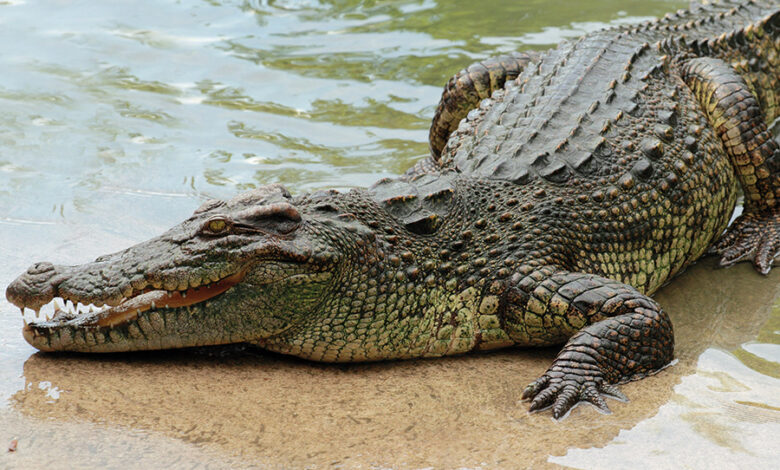 Patients at Chiredzi general hospital woke up to the shock of their life when a crocodile was spotted in the make ward. The two metre long reptile was spotted manning part of the male ward. It however did not hurt anyone. Officials from national parks managed to take the crocodile away and deposited it into a river.
This is not the first time that a crocodile has been spotted in the area. Speculation is high that the heavy rains might have caused the crocodile to find its way into the hospital. Others have spelt out that it could have been an issue of some people using dark magic. Those that engage in black magic often make use of animals such as hyenas and crocodiles.
Another crocodile had been spotted in Tshovani ward with the councillor sending images of the animal to several WhatsApp groups and warning people to be careful. Social media has been abuzz with comments on the incident. Some have argued that the crocodile was harmless and could only have caused problems if provoked. Others applauded the national parks rangers that managed to secure the crocodile.

Recently there was commotion in Shurugwi after a crocodile was spotted in a villager's hut. People have queried whether these incidents are not out of the ordinary. Hippos have also been spotted in the area.
Chiredzi District Administrator and civil protection unit Mr Lovemore Chisema however said the issue of rains had caused the incident. He stated," Heavy rains have been fallinh here for days and these animals (crocodiles) can also get confused sometimes so maybe it just strayed from a canal because of rising water levels. I don't there is more to it".