Kirsty Coventry is now a gift that keeps on giving, she has finally clocked 2:08.83 to advance to the 200m backstroke final with the 6th fastest time.Kirsty Coventry broke the record again makes it to the finals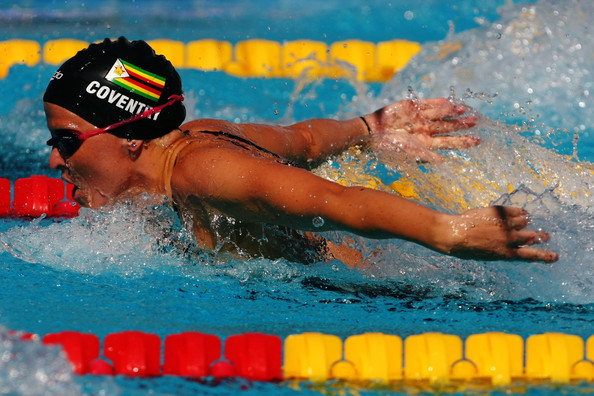 It was such a Stella performance from our golden girl, who is Zimbabwe's flag bearer as well as the best swimmer who keeps on raising the Zimbabwean flag high.
Coventry  just won the 200 meter backstroke as she came 9th in the second heat and now she is set to compete in the semi finals this evening.
 "I have reached the 200m Backstroke Finals! What an experience! Thank you for all your love and support," she said.
Comments
comments