5 Great Places For A First Date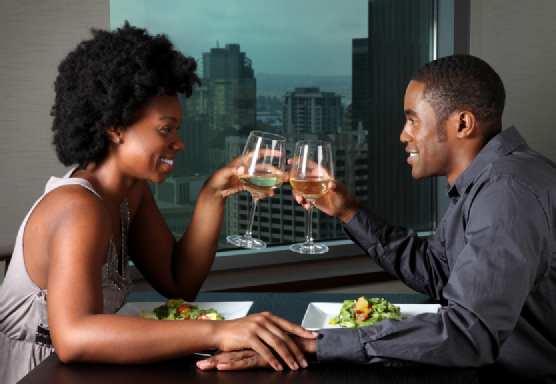 First dates are always nerve wrecking because you want to put your best foot forward. There's always a need to create something unique and memorable. Most couples want to avoid the cliche date ideas because they want to write their own love story. If you are about to go on a date, here are 5 great places for a first date.
1. Have a three course meal in different places.
If you were thinking of dinner why not shift things by being adventurous. With a good budget, have dinner early and go to three different restaurants for your meal. You can have starters at your favourite bakery, then move to a place where you can get a hot meal. For desert you can go to your favourite pastry shop or ice cream place.
2. Pretend to be a tourist
Take an adventure and visit a place that you have never been. It can simply be a new neighborhood or a small town outside your city. Take photos and marvel at what you see and experience.
3. Visit a museum or historical monument 
Are you the inquisitive type who loves to know? Feed your mind at the national museum or visit a historical monument to learn some history. Learning something new will create a conversation for the next date.
4. Take a dance class
You love music and might have some killer moves on the dance floor. Why not go out to a dance class and learn new steps together. It could be a hip hop or Latin or even traditional dance class, all that matters is that you have fun.
5. Compete in a sporting activity
If you both are active people who love sports and the great outdoors, then why not compete in a sporting activity. It could something inexpensive like playing one-on-one basketball at your old school court. Alternatively you can go-cart or pull off your best Micheal Phelps and Kirsty Coventry by the pool.
There are so many unusual, at times unique places for a first date. What matters most though is what you do and how you make every moment meaningful.