Dating
Madam boss shares her love story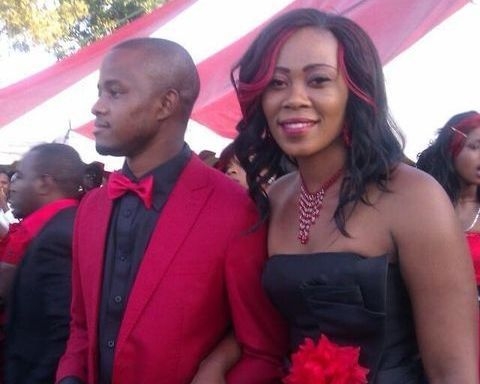 Madam boss is very much in love with her husband Ngoni. The comedian took fans down memory lane as she shared a throwback image of the two in their heydays. It seems their fairytale romance is not fading and is growing stronger with each passing day. The two have a daughter Miki.
Madam boss has always affirmed her love for her life patner in spite of rumours about their marriage. Social media has tried many a times to paint a dark picture of their marriage but the couple always appears to be one solid unit without any marital problems. Madam boss often raves about her husband and glows whenever she speaks of his love and affection.
The comedian said the two were so much in love to the point that they regarded each other as a married couple even before tying the knot. They are still going strong and no red flags have been seen in their partnership.
Even during the time that social media went crazy over the comedian's dressing and behaviour, her husband was there to offer support and hold her hand. He did not seem to care about jabs being taken at his wife.
Apart from their blossoming love relationship, the two also have a solid working relationship. They do their projects together and Ngoni doubles as a co star as well as her manager. He is the major driving force behind her massive success