No Rewrite for Leaked Maths Paper: ZIMSEC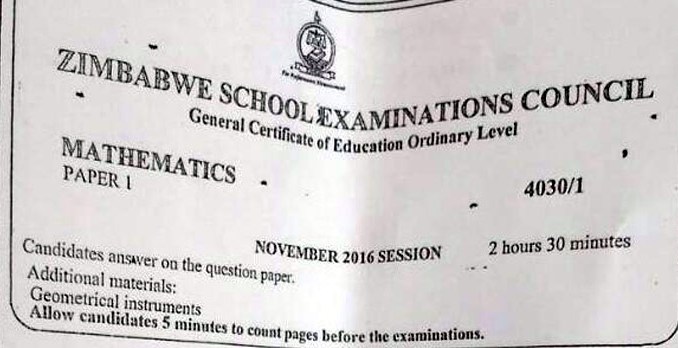 According to ZIMSEC there will be no rewrite of the leaked Maths paper. Reports circulated on social media  that candidates will rewrite Mathematics Paper 1 on November 23. The paper was leaked and according to reports it was accessed by at least 12 candidates last week.
The Zimbabwe School Examinations Council (Zimsec) spokesperson Ms Nicky Dlamini dismissed the social media messages and said the leaked paper will not be rewritten. "Just like what we said in the Press statement, it was just a handful of people and there is no extensive damage that warrants that candidates sit for another examination," said Ms Dlamini.
She added, "It is stressful when rumours and lies are being peddled about an examination that you are writing. It will cause unnecessary panic and stress for candidates. So it's up to society to help these candidates because as an institution we can't go out and conduct an outreach to them. But as a society we protect the candidates by curbing these rumours."
In a statement Zimsec also admitted that Maths Paper 1 leaked to at least a dozen of independent candidates.