Government Suspends STEM Scholarship Programme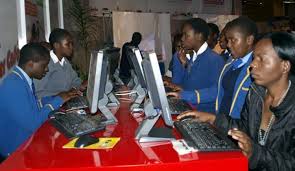 The Zimbabwean government suspends the STEM scholarship program. The Science Technology Engineering and Mathematics (STEM) was introduced in 2016 by former government minister, Jonathan Moyo.
The program was aimed at A level students. Higher and Tertiary Education, Science and Technology Development Minister, Professor Amon Murwira said that government is suspending paying fees for Advanced level STEM students.
This is due to the fact that funds from the the Zimbabwe Manpower Development Fund (ZIMDEF), were being diverted. The funds will be used to support students in institutions of higher learning.
Professor Murwira said, "We are no longer going to sponsor any more students, except the ones who are already on the roll. The ones that we already started paying for will have their fees paid until they complete. We are not going to take a second batch which means we are liberating the money."
He said a there is a forensic audit at ZIMDEF to ascertain the usage of funds.