10 Greatest Zimbabwean Music Producers of All Time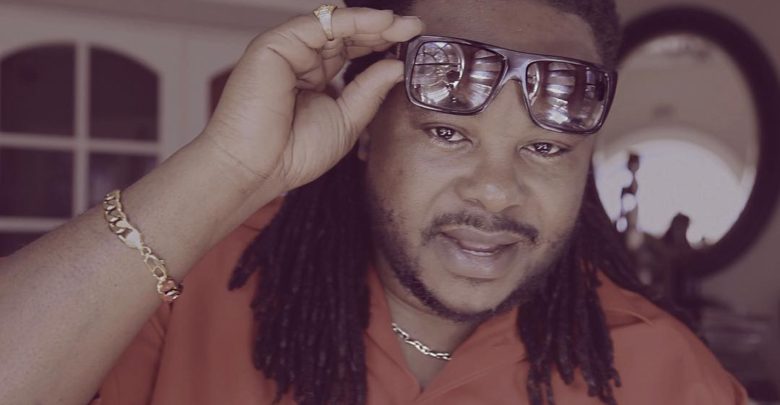 Zimbabwean music has been influenced by different sounds. Different people from different backgrounds have shaped Zimbabwean urban music. While everybody is fascinated by the artists who perform the music, there are people behind the scenes. Music producers are often the most underrated artists or musicians. They are the ones who understand sound. They create beats that they know will entice the listening audience. Without music producers, perhaps we wouldn't have a rich history in Zimbabwean music and memories. Check out the list of the 10 Greatest Zimbabwean Music Producers of All Time.
Bothwell Nyamhondera
Bothwell Nyamhondera worked with the pioneers of Zimbabwean music. He has worked with Charamba Charles, Simon Chimbetu, Leonard Dembo,  Devera Ngwena Jazz Band, Four Brothers, Safirio Madzikatire a.k.a Mukadota  and Paul Matavire to name but a few. He himself is a musician having been part of a group called Octave that included legends such as  Louis Mhlanga. In 1980, he joined Shed Studios as a trainee engineer before moving to Gramma Records where he worked for 22 years. He then briefly worked at Last Power Media and then  joined Diamond Studios. Bothwell Nyamhondera is the legend that made legends and that's why he is one of the greatest Zimbabwean music producers of all time.
Clive Mono Mukundu
Clive 'Mono' Mukundu is is one of the most recorded artists in the country. He has played the guitar for almost all the music legends in Zimbabwe. Some of the biggest  names that Mono has worked with include Oliver Mtukudzi, Somandla Ndebele, Chiwoniso, Thomas Mapfumo and Andy Brown among others. He has even transcended to working with urban musicians including Celebration Choir, Kudzai Sevenzo, M'afriq, and Jah Prayzah to name but a few. He continues to work with local and international musicians while contributing the sound of Zimbabwe.
Fortune Muparutsa
Before the millennium urban grooves, there was urban grooves and Fortune Muparutsa was at the forefront. Muparutsa  was both a great artist and producer. He had success as both a solo artist and producer. As an artist he was part of groups such as Real Unique Natural Notion (RUNN) Family group, before going solo. Most of his hit songs were released in the early 1990s which included 'Wangu Ndega', Rumours and Kure Kwaunoenda. He also produced music for the likes of Patience Musa, Innocent Utsiwegota, Alexio Kawara, Tia, Keith Guzah (now known as Kapital K), Major Playaz, amongst others. He also mentored producers such as Flash Gordon, John Jay, and many others. At the time of his death, he had caught the attention of Senegalese-American singer/producer, Akon, who wanted to sign him up. Fortune Muparutsa was one of the producers who blended foreign styles such as R&B and pop with Zimbabwean sounds and language. Many of the renowned and younger producers and musicians cite Fortune as one of their music idols.
Prince Tendai Mupfurutsa
Anybody who grew up in the 90s remembers the song 'Character'. Prince Tendai like Fortune are the pioneers of urban Zimbabwean music. A history maker, Mupfurutsa founded the first black owned record label, High Density Records in 1994. He worked swith several musicians including  Marshall Munhumumwe, Newman Chipeni and Afrika Revenge. He was one of Zimbabwean music's major promoter, producing, sponsoring and supporting Zimbabwean music and the rights and needs of Zimbabwean artistes. In 1997, he was the first Zimbabwean to be nominated at Africa's prestigious music awards, Kora, in the "Best African Song Category" and was the first to chair the Zimbabwe Music Rights Association (ZIMURA), which he led or almost 20 years and grew the membership. He also managed to bring in international artistes, Akon and Sean Paul in 2010 under his promotions company. Prince Tendai proved that Zimbabweans can go global with local and put his passion into the arts.
Andrew Baird
We can never talk about great Zimbabwean music producers without mentioning Andrew Baird. A musician and producer, Baird is renowned with working with the crème de la crème of gospel and inspirational music. He has worked with Bonnie Deuschle, Celebration Choir, Pastor G, Prince Mafukidze, Kudzai Sevenzo, Pride Priestly and Carol Wutawunashe to name but a few. Baird is now based in South Africa where he runs a multimedia production company. He has worked with big names in South Africa such as including Mango Groove, Kabelo, Blackbyrd, Elvis Blue, Connell Cruise and Lloyd Cele to name a few.
Take Fizzo
Tatenda Jenami, formerly known as Take Five but these days is Take Fizzo, took urban music 'to a whole new level back in the early 2000s. With the success of two compilation albums under the "urban grooves" umbrella, Chamhembe Volume 1 and Chamhembe Plus, Take Fizzo is an amazing producer. He remains relevant to this day as he continues to produce for a newer breed of Zimbabwean artists. THe is alos part of the asward winning hip hop trio Few Kings alongside Tehn and Jnr Brown. The multi-faceted musician and producer has produced for M'afriq, Roki, Xtra Large, Tererai Mugwadi, Stunner, Taurai Mandebvu, Nembo Bhway, 2BG, Nox, Diana Samkange, Wreckless, 3rinity, Maskiri, Jay Boss, Dizzy Don, Ammara Brown and many more. The ability to push boundaries with local Zimbabwean music makes Take Fizzo one of the country's finest.
Delani Makhalima
Zimbawean urban music would be incomplete without mentioning Mr Step-aside himself, Delani Makhalima. Following in the steps of the legends Fortune Muparutsa and Prince Tendai, Delani consciously pushed the Zimbabwean urban music movement forward. In the early 2000s, he produced one of the pioneering compilations under the umbrella "urban grooves", "The Future: Shamiso" which consisted of Plaxedes Wenyika, David Chifunyise, Roy &Royce, Shamiso Gomo, Sanii Makhalima and Decibel. He went on to produce music for Roki, Leonard Mapfumo, M'afriq, Tererai Mugwadi and many more. He migrated to South Africas where he worked with South African artists as well as working at Metro FM. He briefly returned to Zimbabwe in 2012 to join the first ever urban radio station, ZiFM Stereo. In 2014 he became the representative for Zimbabwe and South Africa for the African Union's, All Africa Music Awards (AFRIMA). The first artists he pushed at the awards were songstresses Cindy Munyavi and Davina Green. He then returned to South Africa in 2015 where he now resides and continues with his work in music.
Audius Mtawarira
Before Brian Soko won Grammys or T Collar, or Pip Kembo were making in waves internationally, there was  Audius Mtawarira. The international based R&B singer-songwriter/producer worked with several names He is a multi-ARIA Award winner and has written and produced for international artistes such as Selwyn, Aussie singer Delta Goodrem, Australian Idol contestant Paulini, fellow contestant Ricki-Lee Coulter, Levi, Shakaya, Rahsaan Patterson, and Stan Walker, among many. He continues to receive accolades locally and internationally for his works. He continues to work with younger artists including the likes of ShaSha whom he mentors. Audius waves the Zimbabwean flag high and paved the way for other Zimbabweans on the international scene.
TBA the Playboy
The late Siphosenkosi Mkhuhlani a.k.a TBA the Playboy, contributed immensely to Zimbabwean music. He used to collaborate with Take Fizzo during the advanced days of urban grooves.TBA started his career in 2000 when he teamed up with Fizzo to form That Squad Studios which later became Chamhembe. He worked on projects for artists such as Ngoni Kambarami, 2BG, Blush, Extra Large, Diana Samkange, Shaynedingz and many more. In 2004, he established his own label Chigutiro Records,where he worked on Chigutiro phases one, two and three. Under Chigutiro, TBA worked with Nox, Roki, Maskiri, Blush, Diana Samkange, and 2BG, to name but a few. Sadly, at just 28, TBA died in a tragic accident in South Africa. A loss to Zimbabwean urban music, TBA will always be remembered as a great contributor.
Simba Tagz
Simbarashe Tagwireyi is a new breed of producers. Most people know him as a musician but he's done a lot of production. He has worked with various artists from Zimbabwe, to South Africa, Zambia, Ghana and Nigeria. Tagz plays around with sound but mainly does hip hop and Afro beats productions.