Ginimbi takes white party craze to Australia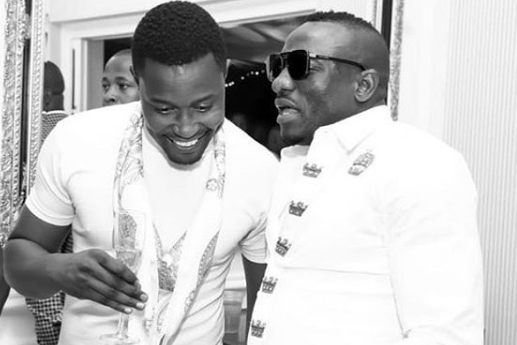 Ginimbi never ceases to amaze when it comes to hosting lavish parties. They are almost always all white themed. In recent years Ginimbi has thrown his all white parties in Dubai, South Africa and several other countries.
Ginimbi proved his loyalty to his fans by announcing that he will be hosting another all white party in Brisbane, Australia in March this year as a fulfillment of their requests for him to host a party there. As is the norm the party is set to be attended by the rich and famous and the elite.
To add the icing to the cake, Ginimbi has roped in rising Zim dancehall sensation Enzo Ishall to perform at the glamorous event and Chillspot Records producer Levels who will partner with DJ Rimo on the decks.
Ginimbi's parties have in the past, received their fair share of controversy. They have been labelled as drunken orgies and some of his guests have been slammed for showing up almost naked. Nevertheless, the love for partying and high class hospitality has seen these parties being attended by famous people such as Pokello.
The all white party will perhaps be an ideal opportunity for Ginimbi to refresh given a turbulent period in which the socialite spent four days behind bars facing charges of fraud, money laundering and tax evasion. Ginimbi was given $1000 bail by the High Court.