Education
ZIMSEC Examination Fees Reversed With Immediate Effect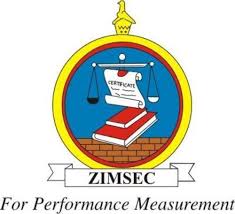 Minister of Education Cain Mathema has with immediate effect reversed the exorbitant examination fees imposed by Zimbabwe School Examinations Council (ZIMSEC). The Minister advised about this latest development in a statement
Below is the full statement.
MINISTRY OF PRIMARY AND SECONDARY EDUCATION PRESS STATEMENT BY THE MINISTER OF PRIMARY AND SECONDARY EDUCATION, HON. AMBASSADOR N.C.G MATHEMA: 19 FEBRUARY 2020
Following the publication of the 2020 public examination fees, it has been found necessary to carry out further consultations. While the examination fees that were published are based on the actual cost of each examination, the Ministry of Primary and Secondary Education would like to inform parents and guardians that following further representations, the recently released circular on the 2020 examination fees has been cancelled with immediate effect. New fees will be announced after further consultations have been made with all the relevant stakeholders.
Parents and guardians are therefore advised to continue paying the old fees approved in 2015. Please be advised that the deadlines for examination fees payment remain the same. HON. AMBASSADOR N.C.G MATHEMA 19 FFP 2010 ZIMSEC