News
Health ministry issues directive on burial of dead bodies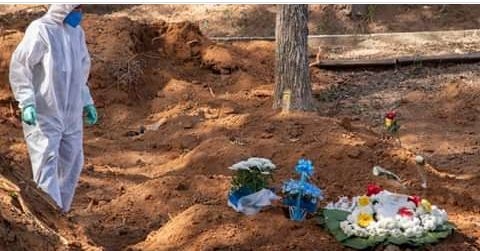 According to a recent statement released by the ministry of health, transportation of dead bodies from.one city to another is forbidden. The decision was made as a result of the current scourge of covid 19 which the health ministry is battling to contain. Essentially what this entails is that if a person dies in one city they cannot be buried in another city or even their rural area.
Most people have welcomed the development as a necessary evil. It is common cause that most people prefer to get buried in their rural areas or in places where their forefathers were laid to rest. This will have to change according to the directive by the health ministry. It has been noted with concern that inter city travel and transportation of dead bodies might be one of the major causes of the rampant spread of covid 19.
The country has recorded over 15 000 cases of covid 19. The situation has become dire with hospitals battling to accommodate covid 19 patients. Almost all public hospitals are filled to the brim with patients and resources such as ventilators are in short supply. The lockdown that is currently in place has also restricted travel from one city to the other.
Many people have lost their lives as a result of the corona virus. Social media platforms have been flooded of late with condolence messages. Prominent people who succumbed to the virus include Impala car rental owner Thompson Dondo and ZBC reporter Janet Munyaka