News
"Jonathan Moyo raped me". Model speaks 11 years later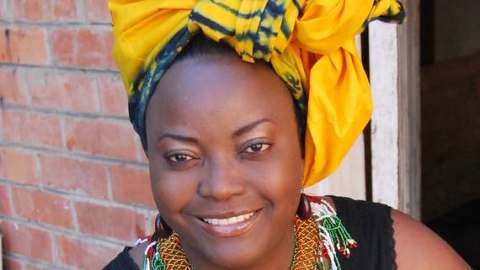 A Bulawayo based model has come out of the closet abot a rape incident that occurred 11 years ago. Sipho Mazibuko claims she was raped by fugitive ex minister Prof Jonathan Moyo . She said she had made a police report only to be whisked off to a psychiatric hospital. She was said to be mentally ill.
Sipho said she now wants to open up about the incident that robbed her of her happiness. She said Moyo had been so powerful at the time such that the matter was merely swept under the carpet. She also said former Zimbabwe Tourism authority boss Karikoga Kaseke had also raped her. Sipho said she decided to go public at this juncture because the perpetrator of the rape is no longer in power.
Jonathan Moyo is currently is exile in Kenya. He fled in 2017 after the removal of Robert Mugabe from power. Sipho said Moyo had made sure that she was made a fool of by being branded mentally ill. He had made her a public spectacle.
Speaking on the incident Sipho stated," Well I have decided to empty my closet and speak out about a man who sexually abused me when I was pregnant and went on to silence me because he was very powerful and untouchable. ". Bigwigs are often accused of engaging in such heinous acts. Moyo now faces a fresh charge or rape. Sipho has however not revealed the exact details of what happened on the day that she alleges to have been raped. She has encouraged women to speak out when they are abused. She also said her phone has been flooded with messages from various women claiming to have been abused by powerful and influential men in power