Fellowship
AFM congregant steals 11k from employer to pay tithe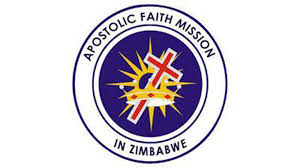 Pressure to impress at church prompted a young bank employee to steal from his employers. An Agribank employee landed himself in trouble after stealing $11 000 to pay his tithe. The employee is a member of the Apostolic Faith mission church.
Officials from the local company, Riskev Holiday based in Milton Park, recently discovered the offence and made a report at Milton Park Police Station who are still carrying out investigations. Police in Harare are investigating an Agribank employee on allegations of siphoning thousands of dollars from a bank account belonging to a city company, Riskev Holiday without the knowledge of the company officials.Police confirmed the incident on Wednesday. Investigations carried out so far revealed that the employee, Kennedy Matimbura, allegedly transferred $11 000 from the company's account into AFM church bank account and when questioned, he revealed that it was for tithe.
It seems most people are being given immense pressure by religious organisations for financial input leading to all sorts of criminal activities so that these demands are fulfilled. Churches have actually become financial traps for most people in this harsh economic environment
After that money was transferred, the company officials also later noticed that transactions of $83 000, $15 000 and $640 had also been siphoned from their bank account in yet unclear circumstances. The company officials have reportedly approached the bank officials seeking clarification as police investigations also continue.The latest case also comes after the police have warned members of the public to be wary of a syndicate of criminals that has been swindling people through card cloning, with over 150 cases having been reported countrywide since January 2018.Several businesses and individuals have lost thousands of dollars through such activities. In a statement recently, Criminal Investigation Department spokesperson Detective Assistant Inspector Portia Chinho said the Commercial Crimes Division had noted the cases of card cloning which have resulted in financial losses to corporates and individuals."Criminals are taking advantage of the uptake of plastic money by business organisations and members of the public to swindle money through card cloning," she said. "Card cloning involves the production of counterfeit bank debit cards by criminals after fraudulently acquiring bank debit/credit card information contained in the magnetic strip of the bank debit card."Criminals are acquiring bank debit card information through gadgets known as skimmers. These skimmers are able to extract debit card information and the said devices are similar to point of sale machines."Point of sale machines are a major catalyst and intelligence gathered has pointed out that there is collusion between these cybercriminals and cashiers at shops, liquor outlets and casinos, just to name a few."Det Asst Insp Chinho said some criminals also stole point of sale machines from shops and service stations for the purpose of uploading data which they used to clone debit cards. Business organisations have also been urged to regularly reconcile their bank statements to check and detect unauthorised payments.