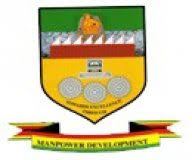 Vacancy 1-Purchasing and Supply managerx1 (Commerce Division).
Minimum Qualifications
1. Bcom Degree in purchasing and Supply
2. CIPS/MSc/MCom Degree is an added advantage.
ADDITIONAL REQUIREMENTS
1. Minimum of three years post qualification experience in relevant field.
2. Proved ability to teach the following subjects:Principles of Purchasing and Supply,Strategic purchasing and supply,MPPC, Distribution stores and Inventory management,principles of Marketing and commercial law.
2. Knowledge in tertiary learning and possession of a teaching qualification will be an added advantage.
Vacancy 2- B-Tech Food Science (Applied Sciences Division)
MINIMUM QUALIFICATIONS
Candidates should possess good communication and interpersonal skills. A good command of both oral and written English essential. Able to contribute significantly to the teaching,research,consultancy and services,innovation and industrialization of the economy. 3. Able to supervise undergraduate students in research.
Applications should be accompanied by detailed six sets of copies of current Curriculum vitae,certified copies of National Identity card,birth certificate,Academic and Professional Qualifications and to be submitted not later than 3 January 2020 to
The Principal
Masvingo Polytechnic
P.O Box 800 Masvingo.
Female candidates are encouraged to apply