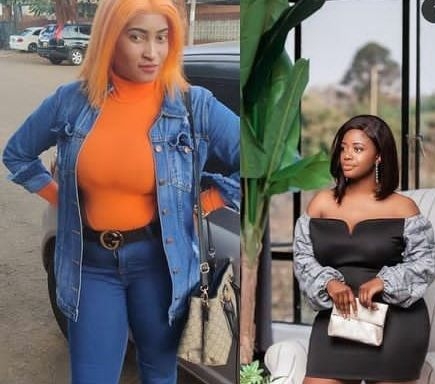 The current social media tiff war between controversial dancer Beverly Sibanda and media personality Misred has escalated. The two have been at loggerheads following a remark made by Misred. After comedian Ray vines posted his student i.d with his real name, Misred said she had been amused at the fact that his real name is not Ray. She then claimed that she had earlier on been equally amused when she realized that Beverly Sibanda was not using her real name. This year did not go down well with Bev who lashed out at the presenter.
Bev shared a photo of her i.d bearing her name as Beverly Sibanda. She was quick to spew out many comments, chief among them calling Misred an elephant. Bev was so angry that she even called Misred a prostitute who sleeps around with politicians. She also asked her followers to tag Misred as she lashed out during an instagram live.
Misred has fired wrong shots many times. She has been publicly ridiculed many times for what fans have called a big mouth. Lat year she was roasted on social media after claiming that the human rights abuses being talked about on social media were not that bad.
Beverly is known for her sharp tongue. She does not back down from a fight. It seems this social media war will continue. She was clearly irked at the suggestion that she has not been using her real name all along