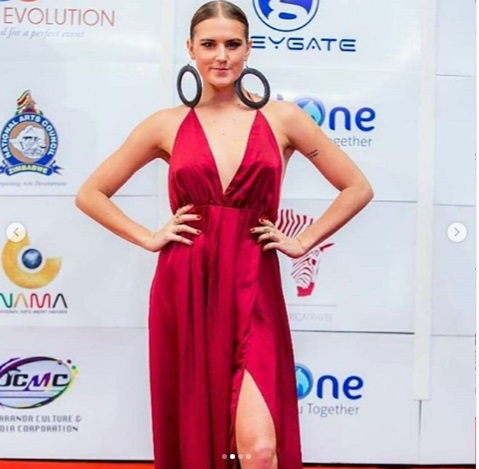 Award-winning musician Gemma Griffiths dedicated her latest songTitungamire off the Rematare Riddim by Chillspot Records is a dedication to all the people worldwide as they are living in uncertainty during this Coronavirus pandemic.
Gemma said the song's purpose is to give solace and inspiration to people who are now hopeless in their lives.
"I am hoping Titungamire carries a message of strength, hope and peace to people, in these trying times.
"The song is mean to uplift and comfort when there is so much uncertainty worldwide right now," said Gemma.
Meanwhile, Gemma who revealed that she is a follower of Enzo Ishall said she wrote Titungamire together with the Kanjiva singer.
She also said Enzo is a great artiste.
"I met Enzo before my first visit to Chillspot, I've admired his work for a long time – he is an incredible artist.

Gemma
"The song happened very organically. We were both at Chillspot that day, hanging out, listening to beats, and the riddim and the song were born.

"I couldn't have asked for a better partner to write this song with,"

Gemma
Gemma is excited to be apart of Dancehall rhythm for the first time expanding her pool in music beyond the norm.
She said riddim carries great tracks that are worth to listen to.

"I feel absolutely ecstatic to be part of this riddim!

"It's such an honour to be on a riddim among some of my favourite artists.

"I have listened to all the tracks and they are so great. I'm so glad to be a part of this riddim,"

"There is a lot of new music coming also. People should brace for more entertaining music," she added.

Gemma