Sport & Entertainment
Jah Prayzah Cements His Status As One Of Zimbabwe's Best Musicians Of All Time With Chiremerera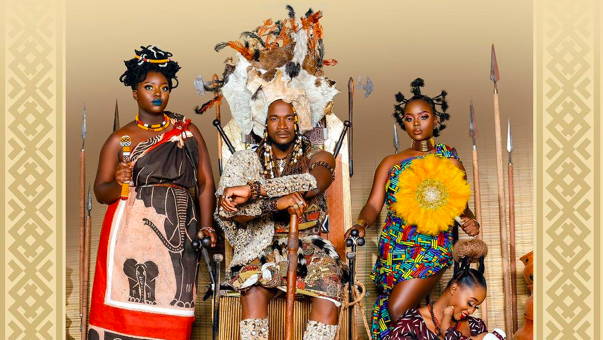 Renowned Zimbabwean musician, Jah Prayzah, has once again captivated audiences with his latest album, "Chiremerera." Released in May 2023, this traditional masterpiece showcases the artist's exceptional talent and his commitment to preserving Zimbabwean musical heritage. Under his Military Touch Movement label, Jah Prayzah's "Chiremerera" album has already garnered widespread acclaim. Let's delve into this remarkable work and explore some of its standout tracks, including "Tenda" and "Sarungano."
"Chiremerera" stands out as a remarkable departure from Jah Prayzah's previous releases, as he fully curated a traditional album. The album pays homage to Zimbabwean cultural heritage, fusing modern elements with the rich sounds of mbira, hosho, and other traditional instruments. Jah Prayzah's dedication to promoting and preserving his country's musical legacy shines through in every track.
One of One of the standout tracks on the album is "Tenda" (which translates to "Be Thankful" in English). This emotionally charged song weaves a tale of gratitude and appreciation for life's blessings and people who cary you through life. Jah Prayzah's powerful vocals, coupled with the rhythmic melodies, create a profound listening experience that resonates with listeners on a deep level.
Another notable track on "Chiremerera" is "Sarungano" which already has a video below
"Chiremerera" is unquestionably Jah Prayzah's best work to date. With this album, he has proven his versatility as an artist while staying true to his roots. By releasing a full traditional album, Jah Prayzah has showcased his dedication to preserving Zimbabwean musical heritage and celebrating the richness of the country's cultural tapestry. Through standout tracks like "Tenda" and "Sarungano," Jah Prayzah has touched the hearts and souls of his audience, solidifying his position as one of Zimbabwe's most beloved musicians. "Chiremerera" is a testament to Jah Prayzah's musical prowess and his ability to connect with listeners on a profound level
Other notable songs are Chiremerera, Wanga Wakarara, Gonan'ombe,Hasha, Chirege Chiyambuke, Zibundu.