Sport
Dynamos,Remington Gold applauded for their community based initiative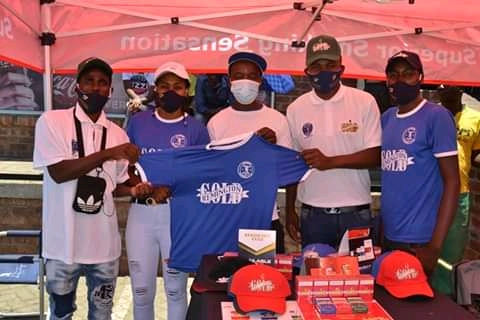 Dynamos football club has been commended for their ongoing community based initiative. Through their sponsors Remington Gold, the team has been hosting meet and greet sessions with fans in various parts of Harare. This has enabled ardent soccer fanatics and Dynamos loyalists to get a rare lifetime opportunity meet their favourite players as well as highlight to them their concerns concerning football.
The club has been on giving out hampers and supporter's jerseys to fans. Social media has been flooded with positive comments on the initiative which other clubs seem not to be doing. Dynamos is one of the most prominent football clubs in the country and commands a large following. The meet and greet sessions have been held in several areas including Msasa and Tynwald. There have been huge turn outs and fans have expressed excitement at meeting Dynamos players.
Remington Gold has been the backbone of the club for some time. They have been instrumental in making the initiative a success and fans have applauded them for rolling out such a noble programme. Fans have been thirsty for some football action after a covid 19 induced lockdown put a halt to all soccer related activities. It has since been announced that the Premier soccer league will commence soon although no official dates have been set as yet. These sessions will allow Dynamos some added advantage as the players get some encouragement from fans ahead of the imminent resumption of league activity.
There is also a lot of activity on the official Dynamos FC website and social media platforms such as Facebook and Instagram with regards to their programme