Sport
Sunday Chidzambwa gives out juicy details about his career in exclusive interview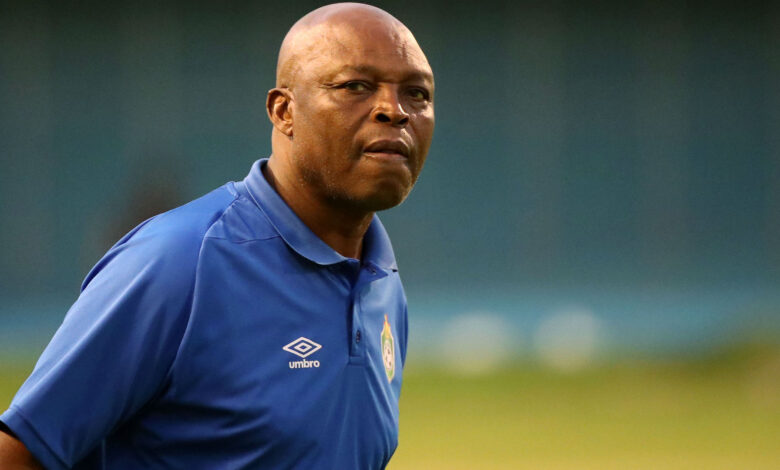 Former warriors player and coach Sunday Chidzambwa opened up about his career in an exclusive interview recently. The skilled former player revealed all the juicy details about his career in a no holds barred interview on social media. The show hosted by Alois Bunjira is called "In touch with" and is broadcast on Facebook and You tube every Thursday afternoon. Chidzambwa unpacked how football impacted his life and gave viewers and in depth look at the man known for shaping up local football in the country.
In Touch with goes beyond giving out stories about football stars and their careers. The host Alois Bunjira, a former football player himself, has been able to converse well with players and can even relate to some of the stories they share. Chidzambwa opened up about his career at various clubs and spoke of an injury which still haunts him up to this day. He reminisced on several local and international games that he featured in and his future plans. Sunday Chidzambwa is no ordinary name when it comes to local football and social media users were excited to see him on the show.
In touch with is produced by seasoned sports journalist Francis Nyamutsamba through his media house 912 Digital media. When reached for comment by this publication, Nyamutsamba revealed that the aim of the show is to entertain viewers with football stories that they haven't heard before as the players reflect on their glorious hey days. He said the concept is to go beyond the football field into the training grounds, the dressing room and into the personal lives of the footballers and how they were able to map out their careers.
The Sunday Chidzambwa interview attracted a lot of attention and most people were excited to know some intimate details about his career and transfers that they had never been appraised of. Some even called for a second interview.