Are You Ready to Win a $10m Prize by Developing a Solution to Educate Millions of Children?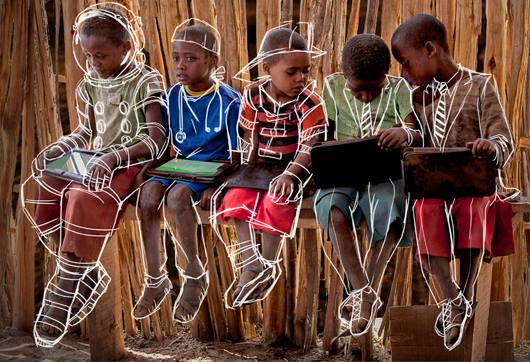 There are almost 60m children around the world, who are not attending school. Of these, half are In Africa. The vast majority are girls.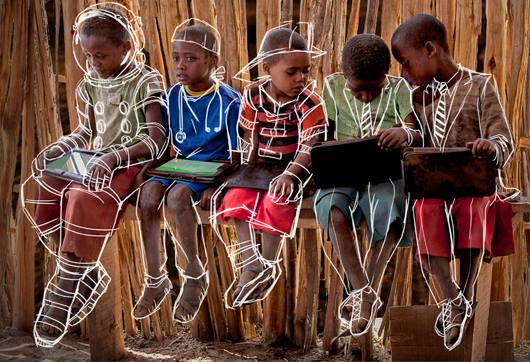 This number is now increasing further because of conflict in Northern Nigeria, Syria, Iraq, Ukraine, and also because of the Ebola crisis in Guinea, Sierra Leone, and Liberia.
This is a terrible situation, which must be addressed. The question is how do we build enough schools, hire enough teachers, provide enough books, and other materials, to educate so many children?
Where will we get the money? And how long will it take before we have done all that; it might be decades, and meanwhile a whole generation's future will have been lost!
A few months ago, I attended a meeting at the headquarters of Twitter in California, organised by former British Prime Minister Gordon Brown, who has been appointed by UN Secretary General, Ban Ki Moon, to lead a global effort to try and address this challenge.
Gathered at this meeting were some of the leading entrepreneurs, from Silicon Valley and around the world, to "brainstorm" different ways technology could be used to tackle this problem.
One of the boldest initiatives came from one of the most successful entrepreneurs in the tech world: Peter Diamandis. He is the founder of what is known as the XPRIZE. I love this guy…he is really my kind of guy!
Anyway, his solution was to challenge some of the entrepreneurs who were there to set up a $15m prize to be won by anyone who could come up with a solution!
This is not the first time, Peter, has done this: A few years ago, he caught the world's attention by putting up a similar prize for the first entrepreneurs, to come up with a solution to develop private spaceflight, build a 100 mile per gallon car, improve oil-cleanup technology, among other challenges.
Such prizes are a great way to find a solution to a problem. And it works!
These grand challenges draw teams of entrepreneurs and techies from all over the world, who battle it out until there is a winner!
Now Peter wants entrepreneurs and educators from around the world to team up, and come up with a solution, under a new XPRIZE, for Global Learning:
To win it, you will have to literally, "re-invent" education, from the way we know it today. A team will have to develop an "App", which will make it possible for a child, who has never been to school, to learn to read, write and master basic arithmetic, without the aid of a teacher.
If you can do that you will walk away with $10m cash as the winner!
Prior to this, the five groups chosen as finalists in the competition will each receive $1m to work on their idea.
If you want to know the rules of the competition, then you will have to study, it on the XPRIZE's website: http://learning.xprize.org/ The competition was launched, this week, at the UN Headquarters.
At the same time, if this is not your area of skills, but you still want to help, you can do so by contributing even a few dollars, towards the competition's cost. Remember this is a global effort. You can get details of this on: http://igg.me/at/learningxprize. Every dollar donated through the website will be matched 100%, one-for-one. The money raised will help XPRIZE test the finalist's technologies with more kids in more villages and towns.
I believe that there are people out there with the innovative capability, and know how to come up with the solution required. This is why I have joined a small group of entrepreneurs, who have put together the $15m, prize money.
My dream is to also have someone who first heard about it on this site, to be the winner. I hope it is you!
There is a lot of newspaper articles on this prize, and if you are interested in it, please "Google it".