Interview With Zimbabwe's Biggest Production House: Invision Studios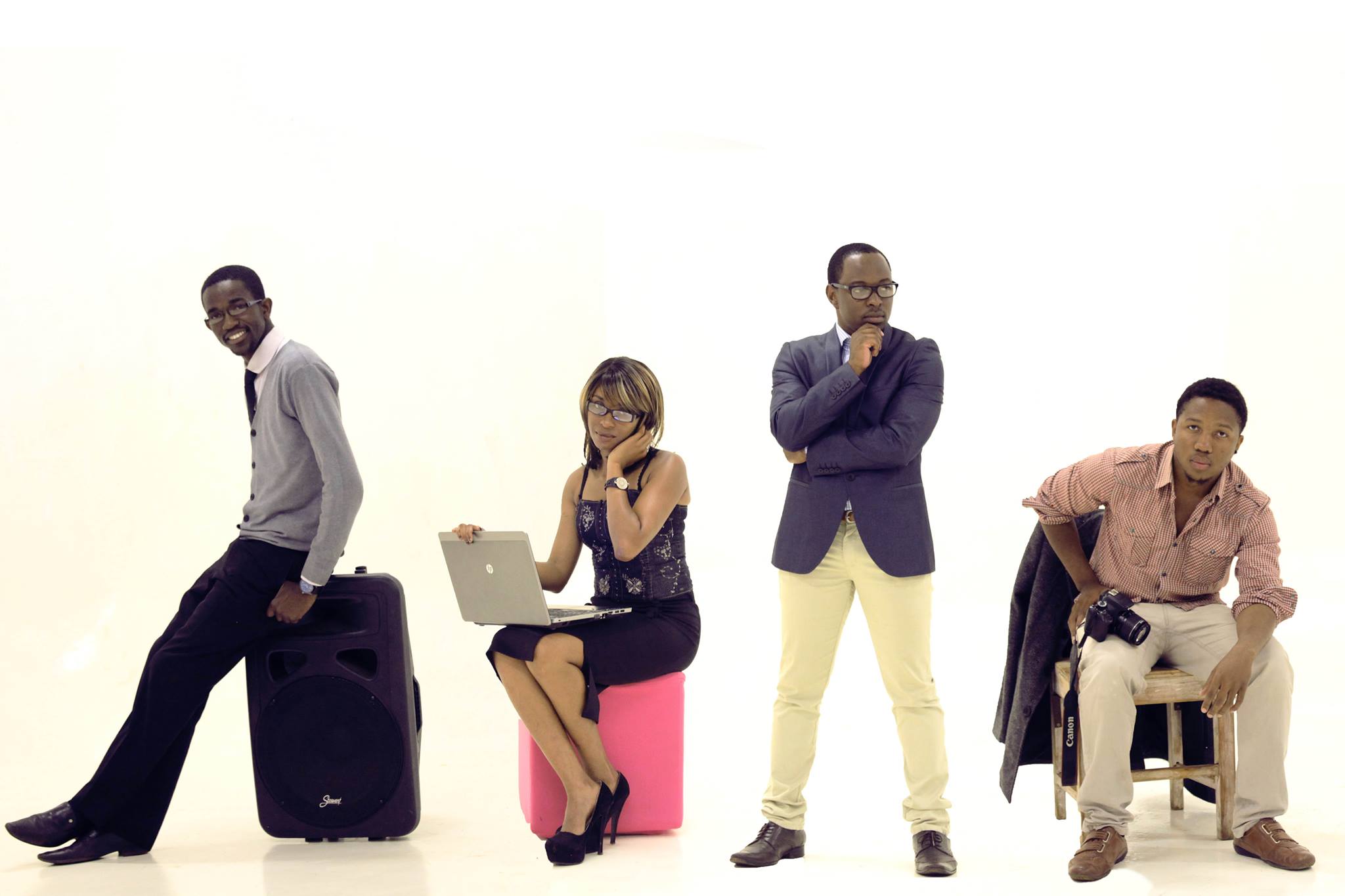 Invision Studios is a big production house that has produced over fifty films and also music videos for stars like Cal_Vin, With a client list like Ammara Brown and Cal_Vin the rapper, they are destined for greatness. Check out what they have been up to lately.

Q: What is Invision Studios?
A: INVISION STUDIOS is a film production studio formed for the purpose of developing quality-controlled noteworthy productions in film for global marketing and distribution.
Q: What is your project about?
A: In 2014, we produced 47 short films with open platform called In Short where we helped amateur directors and actors get a kick-start in the film industry by producing their scripts into film for free. Currently, we are working on a new production for a feature film called "Far From Yesterday".
Q: What do you want to achieve out of it?
A: This feature film is simply a showcase and preview of what is to come from us. We are cultivating the Zimbabwean cinema culture.
Q: What motivated you to start your business?
A: We believe film will be Africa's breakthrough. We want to break the chains in people's minds, so Africa doesn't dream as though it is bound to anything. Invision's purpose is to show you that you can dream up any place, imagine anything, and if you can think it, then you can see it. That's the magic our movies have.
Our vision and imagination are the tools we need to create magic, wonders, and breathtaking experiences.
Q: Do you welcome volunteers?
A: Yes, the vision is big enough for all those who want to partake in the experience. Whether you have done anything film related or you are aspiring to be a writer, actor or director, you are welcome to knock on our door. The experience is priceless, and it won't cost anything.
Q: Do you have a specific target market and location?
 A: Yes, our films are targeted to the person who aspires to imagine more, and thus want to experience more. Our films are targeted to those who want to come alive.
Q: Can you tell us about your new movie and what it's about?
A: The new feature film is called "Far From Yesterday. It's a drama film that captures the dynamics of a broken father and daughter relationship. It is a narrative that explores the repercussions of past choices that that pave to the discovery of present unresolved emotions.

Q: Who did you work with on the project
A: We worked with songstress Ammara Brown, female MC Dice, Jonathan Denga, seven year old Hannah Madzikanda who's the lead actress. Gani Phiri, Stacey Danana and J Cole featured in the film as well and brought amazing performances.
Q: How did you get to work with Cal_Vin the rapper?
We met Cal_Vin through a close friend of ours, Jackie Mgido. She wanted to support the artist by producing his first music video. She wanted it to be kickass, s of course she had to approach the best film studio in Zimbabwe. We produced his music video for the track "Z'Khupan" in Luveve. We got to meet his mom and he hosted us well. Actually, after the music video he came and stayed over with us during the edit of the video and we even went partying together! So we are cool like that.
Q: What has been your biggest challenge?
A: Our biggest challenge has been accepting that no vision that's earth-shaking comes easy. But if you have no passion and love for what you do, you will give up sooner or later. For us, that's not an option; we will achieve what we have set before us, with an audience or without one.
Q: How are you monetizing your work?
A: We will be having our content distributed in cinemas and regional broadcast stations beginning last quarter of the year.
Q: What brand do you feel matches your persona and would like an endorsement from?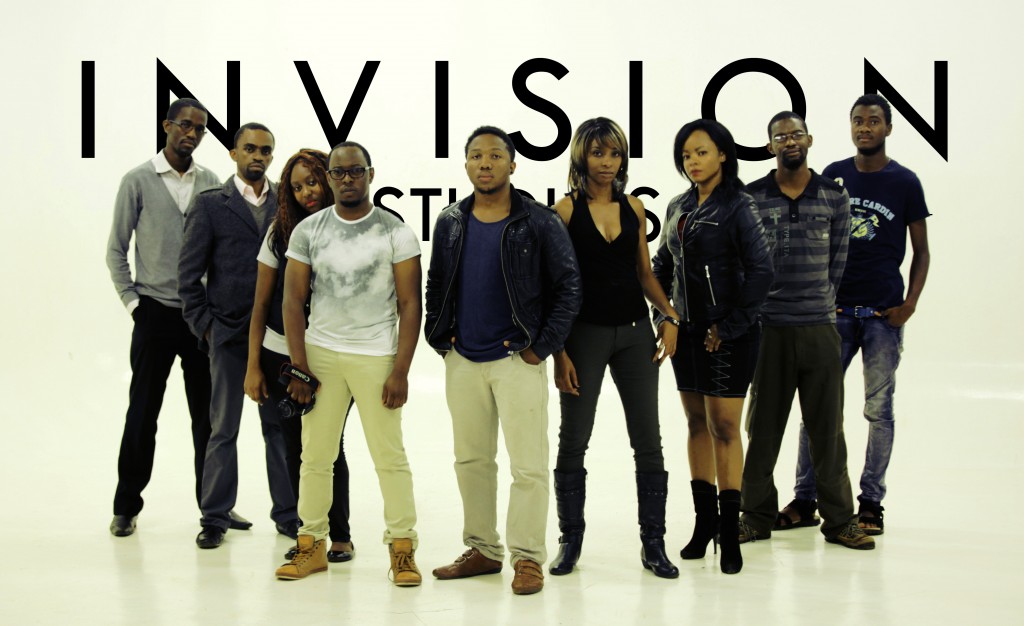 A: Well, we feel Apple Inc. matches the vision and scope of what we are on the path to achieving. With God's Grace as well, this will come to pass.
Q: What can your fans expect from you in 2015?
A: Our audience and followers can expect content that is more entertaining, and carefully and precisely woven together to ensure quality is at its all-time high.
Q: Who is your inspiration?
A: To be honest, our own potential is what inspires us. The idea of what Africa could be if it were fueled by people who aren't intimated by big and daring ideas and concepts is what inspires us.
Our purpose, to be precise, is to be the instrument which brings around that change.
Q: Where do you see yourself in 5 years time?
A: Well…let's just say we will make it a bright future.
What do you do to relax?
We breath, sleep and eat film! Usually on a late Sunday afternoon or when we are aren't on set we hang out as a crew and… watch a film or brainstorm about a new concept or idea.
Your advice to young people?
Our advice for young people is money is not the primary or most valuable asset you will ever acquire – but time is. Don't be afraid to fail and risk everything on your deck for a dream you believe in.
Q: Where can your fans reach you?
People can reach us on our Facebook page (www.facebook.com/invisionhub), twitter (@InvisionHub) or simply email us oninvisionstudios@outlook.com.
Invision Team
www.facebook.com/invisionhub