"Our Shops Usually Have Cash, For Cash Outs", EcoCash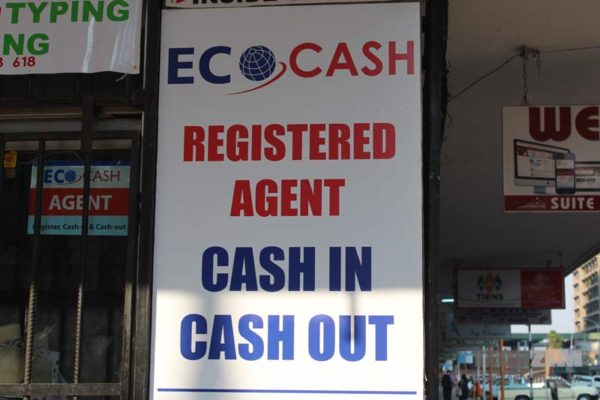 Ecocash has been with a few challenges in the past year. The biggest challenge has been accessibility to cash for customers. Most EcoCash agents have been charging a premium to those wanting to cash-out.
EcoCash has come out stating this is 'illegal' and anyone made to pay more than the stipulated EcoCash transaction fee should report that Agent and/or Merchant and they'll take action. However, for customers, this has proved to be challenging due to the current cash crisis.
EcoCash through their Facebook page, has advised what customers should do in order to get their hands on cash from the service. Said an EcoCash Customer Care Agent (emphasis mine):
"Please be advised that EcoCash has no charges outside the ones on our tariff charts. Please do not accept to pay the extra fee as this is the only way to stop this practice. Kindly note that Econet shops often have cash for cash-out transactions. Kindly visit your nearest Econet shop and ask the usual times they have cash so that you can also be able to access it.
This is different to those who will be sent cash from outside the country as EcoCash has guaranteed that they will receive cash, in the form of US dollars together with a 7% bonus in bond notes."
In the meantime, the EcoCash debit card will only work in Zimbabwe now. This comes after several adjustments around using the card for international transactions.