7 Tips for Creating a Sales Presentation That Makes the Sale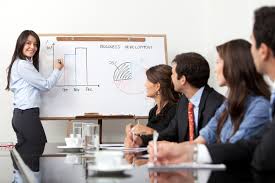 A sales pitch can either make or break your sale potential. Clients need to be convinced by your pitch to make a purchase. Your pitch needs to make you stand out from your competitors. Try the 7 tips that will help you create a sales presentation that will motivate buyers.
1. Make your sales presentation relevant to the target client.
2. Create a connection between your product or service and your prospective client.
3. Get straight to the point of your pitch by making it short and simple.
4. Add life to your presentation by placing graphs, voice overs and even some action in your presentation.
5. Show off your showmanship by creating displays for your pitch.
6. Use a physical demonstration.
7. Show that you believe in your product or service through passion and knowledge.