5 Things to Know About Tuku's Album Hany'ga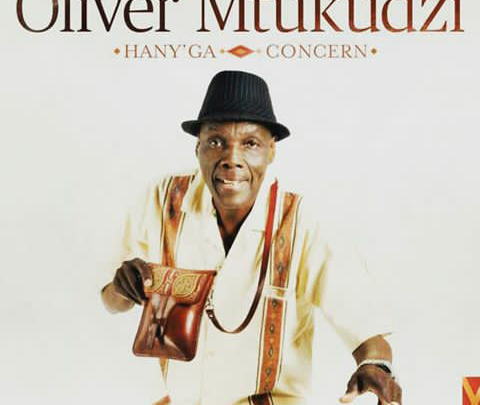 Therr has been hype aboit legendary musician Oliver Mtukudzi's 67th album. Titled 'Hany'ga (Concern)', the album is similar to its 66 predecessors. The album has a lot of life lessons.
The album was releases digitally on 2 February. There will be a launch for the album. In a press release it read,
"It is with great pleasure that we have another body of work to present to you from Dr Oliver Mtukudzi.

This is his 67th album and much like all the previous albums Dr Mtukudzi has poured his heart out in words and music with the assistance of the various musicians who came into the studio and contribute musically to the final collection of songs we now have and call Hany'ga "Concern" in English.

Life is what we do and when we do what we do, we do not do it without concern. It is concern that pushes us to do the different positive things that we do. Ukashaya Hany'ga nechinhu unenge usisina basa nacho, "if you lack concern in anything you do it simply means you are no longer instrested in that particular thing."
1. In an interview about the album Tuku revealed that he learnt to play the guitar by experimenting. This is what led to his unique sound.
2. Tuku feels that his music needs to have a message. This is inspired by the words he was told by his mother.
3. The album is about all the different things that concern us as people.
4. Dr Oliver Mtukudzi comes from an angle as an artist, a father and a husband. He covers subjects that range from child marriage in the song " Haasati Aziva" to the importance of talking about the importance of building good relationships in the song "Wanza Sorry".
5. The album has ten tracks on it titled Matope, Bopoto, Dehenya, Shiringinya, Haasati aziva, Uchatinhei, Inombotangasei (nhamo), Wanza Sorry, Inyasha, Mahara.
Link to listen and buy the album here.