Dating
Tragedy strikes as woman commits suicide after catching her husband and daughter pants down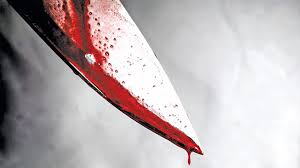 A tragic development has ensued in a story that has been trending on social media. The woman who was reported to have walked in on her husband and daughter having sex has killed herself. The woman, identified as Mai Shanny committed suicide after her husband asked her to pack her bags and leave so that he could accommodate her daughter.
Mai Shanny penned down an emotional message on Facebook before taking her own life. Most people have since frowned upon the conduct of the husband and daughter of having an affair and the subsequent order to kick Mai Shanny out of her matrimonial home.
Part of her message on social media read,"shany why mwanangu izvozvi murume arongedza ma bag angu anditi buda ndakuda kugara ne mwana wako shany ndiye nyakubetedza murume wedu ku packer izvozvi ndanzi kusvika na 2 mofanira kunge mabuda handina simba kana rekurwisana navo hanzi shis 4 month preg veduwe ndarwadziwa shany mhosva yangu ndeyei ndakakutadzira chii wakatadza kutsvaga wako here murume mwanangu chii chandaisakuitira mwanangu kusvika pakundivenga zvekuti waka dzvura moyo wangu kundibaya kudaro".
The issue has been a cause for concern for most people. Shots have been fired at the daughter and husband for causing the death of the poor woman who died after witnessing such a painful thing. It was reported that she walked in on her husband and daughter bonking each other on the sofa. They did not apologise but rather asked her to leave. Issues of infidelity, incest and adultery have become very common in the country.
Social media has been flooded with messages and comments on the issue. Some have blamed Mai Shanny's relatives for failing to step in timeously to resolve the matter. They claim that her death could have been avoided. People have also been asked to seek counselling whenever they are confronted with such situations instead of resorting to suicide. The heartbreaking incident has caused furore.