Events
Tocky vibes reclaims fame with showstopping performance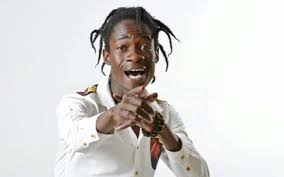 Tocky vibes has once again reclaimed top spot on the music scene. The soft spoken singer had viewers at the edge of their seats with a breathtaking performance online. Tocky was part of a star studded cast that took part in the "Gara mumba iwe Zimdancehall lockdown show" that was held recently.
The show was broadcast live on Facebook and You Tube. Other singer's that took part include Jah Master, Ndunge Yut and Shinsoma. It was hosted by Madam boss and Chacha. Of course, all the singers did a great job but Tocky's performance was simply outstanding.
His live performance of the song Mhai was the most talked about. The singer out his heart and soul into the act giving fans a classic taste of his melodious voice and creative stage antics. His smooth flow, coupled with a firm sense of control made him a cut above the rest. Tocky vibes proved his musical prowess and that he is indeed endowed with a such amazing talent.
Most people have been giving the thumbs up to Tocky for a job well done. The event, which was powered by prophet Passion Java, was a must see. The zimdancehall singers found it prudent to entertain their fans in the comfort of their home as well as advise them to stay at home during the lockdown.

Tocky vibes rose to fame with songs such as Mhai and Twushiri twuye. He is commonly known by his stage name Chamakuvangu. He has been commended for being one of the few zimdancehall artists that actually take time to write meaningful lyrics. Indeed his songs have had such a huge social and religious impact. Tocky vibes has collaborated with other artists on various songs including Jah Signal