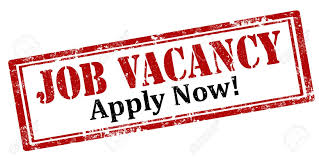 The following vacancy has arisen at AEL Mining Services Zimbabwe (PVT) LTD.
Accountant.
Brief candidate specification
1. Bachelor's degree with honours
2.Chartered Accountant certification is a distinct advantage.
3. Minimum of five years experience in an accounting environment with a large corporate
4. Proficiency in ERP systems (Experience with SAP is an added advantage)
5. Strong financial modelling
6. Excellent communication skills and the ability to interact at all levels of management
7. Ability to lead teams and workgroups within a cross functional environment
8. Considerable analytical skills gained through broad experience and application
9. Self confidence and independent approach
10. Knowledge of marketing principles and pricing strategy and a sound level of commercial acumen.
11. A good working knowledge of local taxes and financial legislation.
Applications from persons meeting the above criteria together with detailed CV should be sent to: [email protected]. Closing date is 10 January 2020