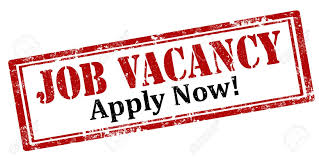 The following vacancy has arisen at Reserve Bank of Zimbabwe
1. HUMAN RESOURCES ANALYST
KEY DUTIES INCLUDE: 1. Develop human resources metrics to support business strategy. 2. Maintain human resources data tools,reporting and dashboards. 3. Produce reports from the human resources systems and conduct analysis. 4. Participate in salary and labour market surveys to determine prevailing pay rates and benefits.
Qualifications and experience
The ideal candidate should have: 1. A social sciences degree or degree in Mathematics, Statistics 2. IPMZ Diploma or Human Resources Management Diploma is an added advantage. 3. Experience in HT metrics and Analytics is an added advantage.
SKILLS AND COMPETENCES
1. Excellent communication and interpersonal skills 2. Good analytical skills 3. Sound statistical knowledge 4. Good planning and organizing skills 5. Computer literate
Applications accompanied by a detailed c.v should be sent to The Deputy Director, Human Resources Reserve Bank of Zimbabwe P.O Box 1283 Harare. Closing date is 06 January 2020