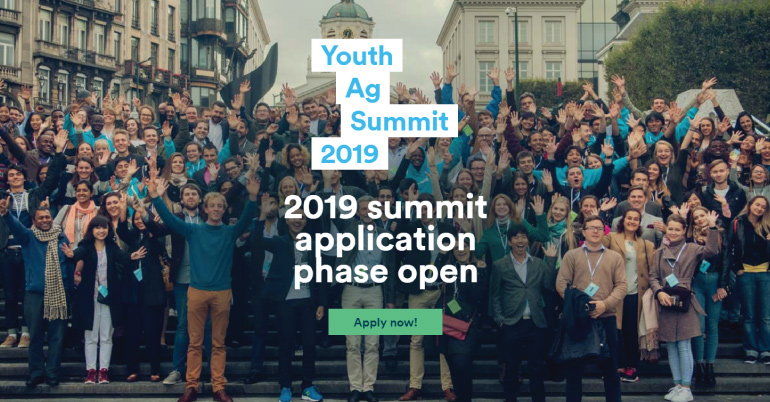 Plant your path at the next Youth Ag Summit
Are you aged 18-25* and passionate about food security? Would you like an all-expenses paid trip to Brazil and the chance to learn from some of the world's leading agricultural experts? Do you have an idea that could help achieve Zero Hunger?
We are thrilled that you are interested in joining us at the next Youth Ag Summit taking place in Brasilia, Brazil from November 4 to 6, 2019! To apply, please complete the form below.
You will need to share the following information as part of the application process, so please keep to hand:
Your contact details and personal information
A high-quality portrait picture (this doesn't need to be formal)
A 3-minute video explaining why we should choose you! Please upload this as a private video to YouTube and share the private link with us in Part 4 of the application. Get further guidance on what we're looking for here
For more information visit here.