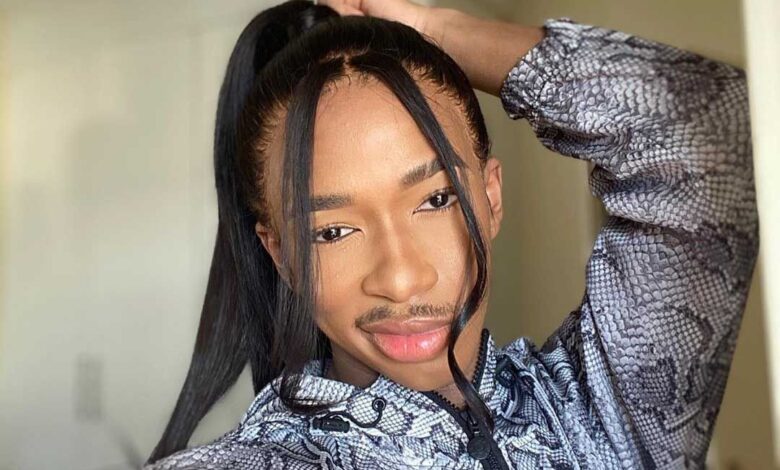 South African television and social media sensation Lasizwe is on cloud nine after being picked by You Tube for a campaign. The homosexual presenter is well known for his outspoken character and hilarious jokes. He is also brother to socialite Khanyi Mbau. Lasizwe wrote on Facebook, " I am over the moon and excited to announce that I have been selected to be part of #YoutubeBlackVoices class of 2021″.
According to Lasizwe , he has been selected as one of the 112 creators picked from all over the world. What this entails is that You Tube will invest in his channel in order to assist him to continue telling his story as a black creator. Lasizwe rounded off his announcement by expressing gratitude to his fans.
Lasizwe is well known for his jaw breaking skits on social media. His work portrays the South African lifestyle including issues of hair, societal stereotype and food issues in his country. He has a large number of followers on all his social media pages including You tube. Lasizwe is one of the top influencers in South Africa and at such a young age he has managed to make inroads into the entertainment industry.
Lasizwe would make the perfect candidate to tell his story given the set of challenges that he has encountered in his life. Being gay has made him an easy target for bullying online. He has also had to deal with hate comments especially when his father passed away. He has however remained strong and defiant in spite of the negativity. Lasizwe is a friends with actress Natasha Thahane. He was once rumoured to be dating actor Cedric Fourie.
The You tube project will certainly portray Lasizwe for who he really is as he writes down the story of his life. Fans were full of compliments and encouraged him to remain strong as he embarks on this new journey. Lasizwe is currently a presenter