Life Style
Ray vines lands himself in hot soup over Mahere comment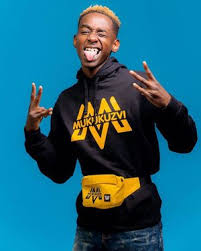 Ray vines landed himself in hot soup recently after a nasty joke. The young comedian tried to create some humour out of advocate Fadzayi Mahere's prison ordeal only to receive a major backlash. Some even branded him insensitive and a chauvinist.
Commenting on Mahere's picture in the courtroom where she was clad in her prison garb. Ray vines queried whether people could actually go to prison in a wig. These sentiments did not find favour with most social media users who came guns blazing at the comedian. Some said his joke was not funny in any way while others advised him not to take advantage of other people's pain and suffering. So emotional were some people that they threatened to deal with him.
This is not the first time the comedian has ruffled some feathers due to throwing shade at other people. Last year, he caused furore when he tried to take down dancehall sensation Winky D. Fans of the singer gave him a scathing tongue lash.
The issue has been trending online and some of Ray's loyal followers have reprimanded him. Ray vines has also been the subject of another controversy involving Misred and Beverly Sibanda.
Ray became an overnight sensation after posting a series of hilarious comic skits. He became a favorite of most comedy lovers. The MSU student has been making major business decisions as well with the latest being a solar business venture