Young Minds
King 98 breaks record with 1 million views in 2 days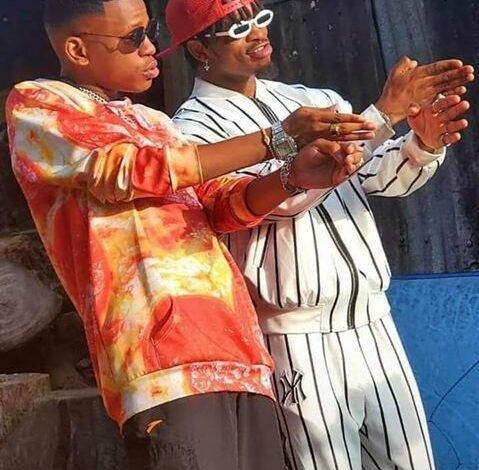 King 98 is celebrating a huge achievement after his latest video reached a million views in only 2 days! The young artist teamed up with Diamond Platinumz on a new banger titled Kachiri and the new song has literally blown up the internet. King 98 has indeed broken the record by getting so many views in a mere two days.
The young artist is no stranger to sharing the stage with big names. His collaboration with South African hip hop sensation Nasty C earned him an award last year. Likewise his collaboration with Davido also put him on the top post in musical circles. The young visionary indeed has his eyes set on making it big at a continental level.
Kachiri is a cool song. The fusion of Tanzanian phrases and local chants gives it an authentic African feel. Clad in trendy outfits and putting on some fresh dance moves, King 98 and Diamond Platinumz indeed managed to deliver to their fans' expectations.
Of course those irked by jealousy said the song reached so many views merely because of Diamond Platinumz who shared it on his social media handles, but truth be told King 98 has been his own man of late. The young rapper also knows how to market himself and the correct connections to make. In spite of being so young, he has been able to achieve so much because of his resilience and knowing when to press his buttons.
King 98 also seems to be well connected as evidenced on the launch of his album Francesca where big names such as Nadia Nakai came to perform. The future is certainly shiny bright for the rapper as he continues to make his mark on the continental hip hop scene