Young Minds
Must read:This African billionaire is now richer than Mark Zuckerberg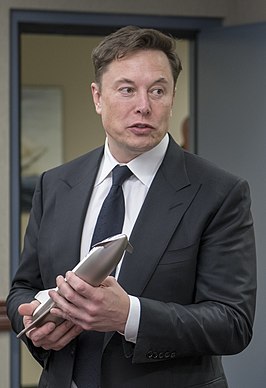 Those with African roots are certainly making their mark on the global scene. South African-born billionaire Elon Musk is now reportedly richer than Facebook's Mark Zuckerberg. Musk gained around $12 billion in wealth overnight, pushing his net worth up to $114 billion. He is now set to be the third richest person in the world, just a few billion dollars away from Jeff Bezos.
People have expressed excitement at the report that the South African-born billionaire is now richer than Facebook co-founder and CEO Mark Zuckerburg. According to reports, Musk gained another $12 billion (R188 billion) in wealth overnight. This is due to the announcement of Tesla's addition to the S&P 500 (a stock market index that measures the stock performance of 500 large companies). Musk's network is sitting on $114 billion while Zuckerberg's is $101.7 billion. Musk is also currently the highest-paid executive on the planet and according to reports, he doesn't draw a salary from Tesla.According to Business Insider, Musk hasn't sold any of his stakes since 2016. While The Guardian reported that 49-year-old Musk is set to be the third-richest person in the world.
Briefly.co.za recently reported on Musk's SpaceX after they launched their Starlink broadband internet service. The Starlink broadband internet service has also recently released its pricing for a beta test aimed at the public. The service will be beamed to users through small satellites. A school district in the Texas area, as well as local US government entities, are currently already using the service. Now the service is being offered out to a small select group of consumers before going global. The 'Better than Nothing Beta programme' is set to start its initial service for both the US and Canada this year. "Near-global coverage of the populated world" is set to occur next year with no specific dates laid out yet. SpaceX launch: 4 astronauts take off in Falcon 9, head for ISS Musk's SpaceX also recently launched four astronauts into orbit aboard the SpaceX Falcon 9 rocket. The crew will be in orbit for 27 hours as the spacecraft manoeuvres toward its destination. NASA first planned to launch on Saturday but due to bad weather, they delayed the take-off to Sunday evening.
African billionaires have been struggling to make it to the apex of the richest persons list for a long time and people have welcomed with open as the new development. Social media has been abuzz with comments.