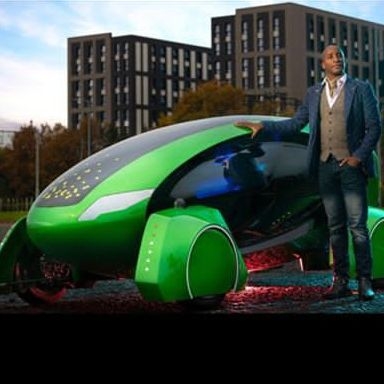 A young Zimbabwean innovator based in the UK William Sachiti recently had his latest invention approved in the UK. Sachiti is the brains behind the self driving car technology called Kar go. The impressive car was built by the academy of Robotics which was founded by Sachiti. The car is a delivery vehicle that is self driving. It makes use of artificial intelligence to deliver an order to a specific location. The use of the Kar-go has since been approved in the UK.
Sachiti is making waves on the international scene at only 35. The serial entrepreneur and inventor is clearly talented. He was born in Harare before moving to the UK at 17. Sachiti has always been an innovator at heart. He had his first start up business which was immediately acquired after it's inception.
Sachiti drew the attention of many when he appeared on a BBC investment programme called Dragon's Den. Although he failed to secure funding for his projects then, he did not give up. A few years down the line, he founded mycityvenue, a digital company which grew to around 1.6 million users and was later acquired by UK holiday company Secret Escapes.
Sachiti has had a fruitful career in the area of technology and he is ranked as one of the most inquisitive innovators to come out of Zimbabwe. He studied artificial intelligence and robotics at the University of Aberystwyth. He was already using his skills and talent while at the University by inventing the world's first artificially intelligent robot librarian which could hold a conversation and take verbal demands and enabled users to any one of several million books in the library.
The brainy young man is definitely one of the biggest achievers from Zimbabwe and he is stamping his mark on the international scene